How Can I Use Podcasts to Enhance Course Content and Increase Engagement?
Explore the surging popularity of podcasts as a powerful tool for engaging and flexible teaching methods and bridge the gap between technology and students' needs. Discover how to utilize podcasts to enhance your pedagogy with valuable insights and practical applications to engage students more effectively and bring your course content to life.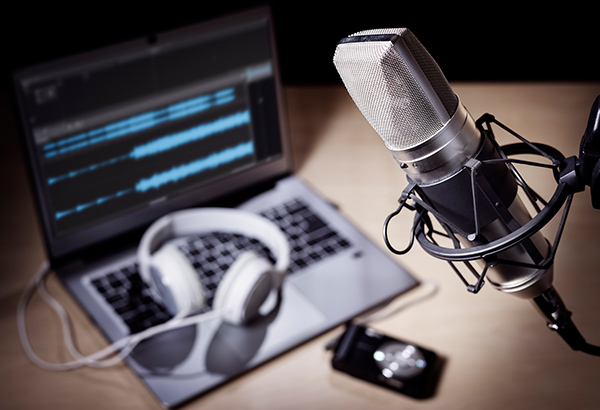 How Can I Use Podcasts to Enhance Course Content and Increase Engagement?
With recent research demonstrating the surging popularity of podcasts among individuals aged 12 to 34—over half of this demographic regularly tunes in—podcasts are now becoming an increasingly favored medium for educational instruction. This offers a unique and fresh opportunity to create engaging pedagogical materials that enhance student understanding and perspective on course content.
In this concise Magna 20-Minute Mentor, Robb Beane, MEd, offers valuable insights into the advantages of incorporating podcasts into your pedagogy. From leveraging podcasts to gain content from experts to preparing students for assignments and assessments, this program highlights the diverse and practical applications of podcasts as a tool to build student engagement and understanding of course content.
In this rapidly evolving educational landscape, the need for innovative and effective teaching methods is more crucial than ever. The Magna 20-Minute Mentor with Robb Beane, MEd, is a valuable resource that can empower educators to harness the potential of podcasts, providing a new and engaging approach to reach today's students, ultimately enhancing the quality of education they offer.
Learning Goals
After viewing this Magna 20-Minute Mentor, participants will be able to:
Comprehend the basics of podcasting
Understand the benefits of including podcasts in pedagogy
Create podcasts to engage students in various assignments and activities
Source podcasts catered to their needs
Topics Covered
The basics of podcasting
Student perceptions of podcasting
Podcast pedagogy
Ideas for using podcasts for creative student activities
Audience
This program will benefit:
Faculty teaching in any modality
Product Code: PM23RA
Campus Access License
With the purchase of the optional Campus Access License, registrants are granted a license to download the program contents to a password-protected network, server, or website for additional staff use. You will receive information on downloading the contents of the program within 3-5 business days after payment has been received by Magna.
Group Subscription Options
Assessment, Grading, and Feedback, Blended and Flipped Learning, Course Delivery and Instruction, Course Design and Preparation, Department and Program Evaluation and Assessment, Digital Library, Faculty, Faculty Support, Group Subscription, Institutional Culture, Leadership, Legal Concerns, Monday Morning Mentor, Online Assessment, Grading, and Feedback, Online Course Delivery and Instruction, Online Course Design and Preparation, Online Program Evaluation and Assessment, Online Program Strategy, Personal and Professional Development for Academic Leaders, Specific Student Populations, Student Engagement, Supporting Online Faculty, Teaching Strategies

$

999.00

Campus Safety, Compliance, Department and Program Evaluation and Assessment, Digital Library, Equity, Inclusion, and Diversity, Faculty Support, Group Subscription, Institutional Assessment, Institutional Culture, Leadership, Leadership, Online Program Evaluation and Assessment, Online Program Strategy, Personal and Professional Development for Academic Leaders, Regulatory Compliance, Risk Management, Strategic Planning, Student Support, Supporting Online Faculty, Title IX Clery and VAWA

From:

$

1,297.00

for 1 year