How Can Systems Thinking Strengthen Faculty Development?
Learn how to incorporate Systems Thinking into your faculty development initiatives to improve workplace culture, processes, and systemic change.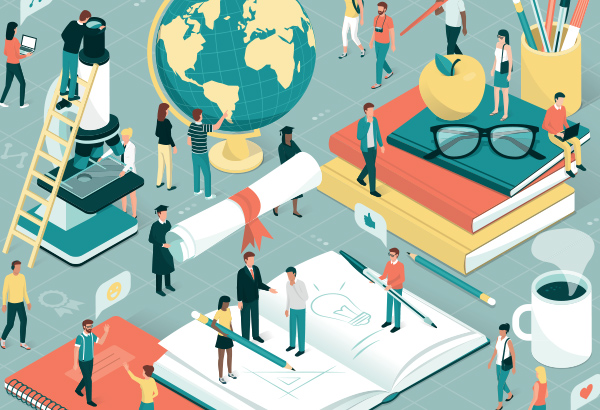 How Can Systems Thinking Strengthen Faculty Development?
Faculty development and professional development initiatives have long been reliable first steps to improving campus outcomes and culture. The assumption is that if individuals and small groups change their attitudes, skills, and behaviors, an entire campus will improve. Faculty are a key element of a work system, and their development is necessary, but it is not sufficient to shift an entire work system – work structures and processes must also be addressed in order for faculty to do their best work.
This 20-Minute Mentor details the importance of incorporating systems thinking to improve workplace culture, processes, and implement systemic change. Participants will be given the tools and framework to make tweaks to the work systems at play within their campus. By paying special attention to work systems and the aspects that make them, faculty development professionals can more effectively implement changes to anything from culture to workload.
Learning Goals
After viewing this Magna 20-Minute Mentor, participants will be able to:
Recognize how systems thinking can be used to shift systems within an organization
Understand how the development of individuals and groups is a necessary, but insufficient approach to transform an entire campus culture
Pinpoint how current faculty professional development activities can be augmented to lead to larger-scale organizational change
Topics Covered
Overview of the Systems Thinking Model
Overview of the Work Systems Model
The relationship between faculty/professional development initiatives and organizational development initiatives
Audience
This program will benefit:
Faculty Developers
Educational Developers
Centers for Teaching and Learning Staff
Product Code: OM23AD
Campus Access License
With the purchase of the optional Campus Access License, registrants are granted a license to download the program contents to a password-protected network, server, or website for additional staff use. You will receive information on downloading the contents of the program within 3-5 business days after payment has been received by Magna.
Group Subscription Options
Assessment, Grading, and Feedback, Blended and Flipped Learning, Course Delivery and Instruction, Course Design and Preparation, Department and Program Evaluation and Assessment, Digital Library, Faculty, Faculty Support, Group Subscription, Institutional Culture, Leadership, Legal Concerns, Monday Morning Mentor, Online Assessment, Grading, and Feedback, Online Course Delivery and Instruction, Online Course Design and Preparation, Online Program Evaluation and Assessment, Online Program Strategy, Personal and Professional Development for Academic Leaders, Specific Student Populations, Student Engagement, Supporting Online Faculty, Teaching Strategies

$

999.00

Campus Safety, Compliance, Department and Program Evaluation and Assessment, Digital Library, Equity, Inclusion, and Diversity, Faculty Support, Group Subscription, Institutional Assessment, Institutional Culture, Leadership, Leadership, Online Program Evaluation and Assessment, Online Program Strategy, Personal and Professional Development for Academic Leaders, Regulatory Compliance, Risk Management, Strategic Planning, Student Support, Supporting Online Faculty, Title IX Clery and VAWA

From:

$

1,297.00

for 1 year