How Do I Create and Implement Microlectures?
Gain a clear picture of how microlectures can help you deliver a meaningful learning experience, foster a personal connection with students, and promote their full engagement in your online courses.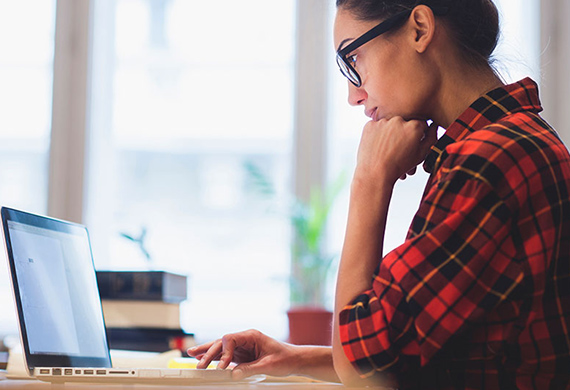 How Do I Create and Implement Microlectures?
Online students are easily distracted. Here's how to capture—and keep—their attention. The challenges are, if anything, even more acute in the online classroom. Distraction is never more than a click away.
While it's not your job to entertain, it is important to keep students attentive to the things you're trying to teach. And that's where microlectures come in. These innovative resources can be indispensable additions to your pedagogical toolkit. Learn what they are and how to use them, in the 20-Minute Mentor video, How Do I Create and Implement Microlectures?
Learning Goals
In this idea-filled presentation, the program mentor will show you how to use fast, focused video microlectures to deliver critical course content, create a personal connection with students, and engage them fully in the course material. By participating in this fast-paced program, you'll be able to:
Create personalized microlectures using Web 2.0 technology
Source high-quality microlectures from a variety of external providers
Fully integrate microlectures into your online classroom
Boost learning, engagement, and student satisfaction
By the conclusion of the presentation, you'll understand how to use these invaluable tools to capture and keep students attention in any online course.
Topics Covered
In How Do I Create and Implement Microlectures?, the presenter reveals what recent research says about student attention spans and the implications for those who teach classes online.
The mentor explains exactly what is competing for your students attention, how much time you have in which to win that battle, and how microlectures can help you prevail against myriad distractions and temptations.
In the course of the presentation, the presenter defines what microlectures are, identifies the three goals microlectures will help you achieve, discusses sources of externally produced lectures, and outlines the process for developing your own microlectures, including how to:
Create a lesson plan for each lecture
Capture and keep interest
Determine optimal length and proper focus
Choose and use tech tools to develop your microlectures
Create lectures that can have broader use beyond a specific class
Maintain control over quality of each lecture
Integrate lecture lessons with other coursework
Use microlectures as just-in-time resources for individual students
Takeaways
In addition to the presenter's video presentation, you'll also receive an invaluable list of recommended resources, along with sample documents, development guidelines, full transcripts, a certificate of completion, and other helpful materials.
Purchase
Keep the focus on learning in your online classes. Discover how microlectures can help you capture and keep attention; order How Do I Create and Implement Microlectures? today!
Product Code: PM16AA
Campus Access License
With the purchase of the optional Campus Access License, registrants are granted a license to download the program contents to a password-protected network, server, or website for additional staff use. You will receive information on downloading the contents of the program within 3-5 business days after payment has been received by Magna.
Group Subscription Options
Assessment, Grading, and Feedback, Blended and Flipped Learning, Course Delivery and Instruction, Course Design and Preparation, Department and Program Evaluation and Assessment, Digital Library, Faculty, Faculty Support, Group Subscription, Institutional Culture, Leadership, Legal Concerns, Monday Morning Mentor, Online Assessment, Grading, and Feedback, Online Course Delivery and Instruction, Online Course Design and Preparation, Online Program Evaluation and Assessment, Online Program Strategy, Personal and Professional Development for Academic Leaders, Specific Student Populations, Student Engagement, Supporting Online Faculty, Teaching Strategies

$

999.00

Campus Safety, Compliance, Department and Program Evaluation and Assessment, Digital Library, Equity, Inclusion, and Diversity, Faculty Support, Group Subscription, Institutional Assessment, Institutional Culture, Leadership, Leadership, Online Program Evaluation and Assessment, Online Program Strategy, Personal and Professional Development for Academic Leaders, Regulatory Compliance, Risk Management, Strategic Planning, Student Support, Supporting Online Faculty, Title IX Clery and VAWA

From:

$

1,297.00

for 1 year