How Do I Create Social Presence in My Online Classes?
Learn the tools and techniques for successfully building social presence in online courses.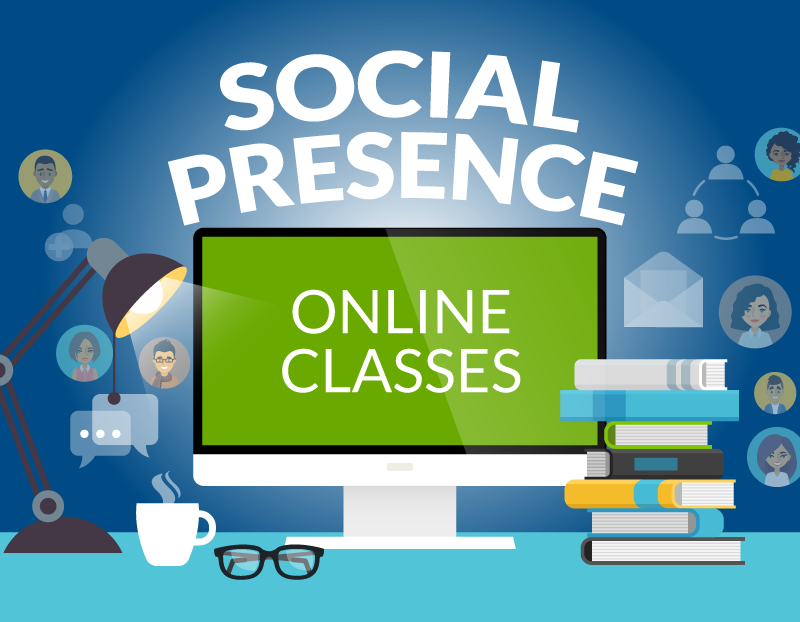 How Do I Create Social Presence in My Online Classes?
No computer monitor won Teacher of the Year.
One of the things that makes traditional classroom learning so effective is social presence. Your students can see you, know you, and connect with you—and vice versa. They can connect with one another, too, building a sense of belonging and an impressive group dynamic.
Social presence is just as important in online teaching—maybe even more so. The way you go about establishing it is quite a bit different, however.
Learn the tools and techniques for successfully building social presence online in this eye-opening 20-Minute Mentor.
Benefits
You'll find helpful, use-it-now information at every turn, as the presenter delivers insights on:
Why social presence matters
When to start cultivating it (sooner than you think!)
How to handle online introductions
How videos can be critical social tools and why you dont have to be a star to use them
Which early icebreakers and team builders are most effective
How to give prompt, meaningful feedback
How to use your syllabus to promote interaction among students
Which office hours policies are best for online students
How to use assignments to boost engagement
When to use your phone—as an actual phone
Learning Goals
At the conclusion of the seminar, you'll know how to:
Describe the nature and importance of social presence
Plan and execute a process for making yourself known to students
Design effective methods to build strong relationships with and among online students
Select and use the most effective media for connecting with students
Create classroom policies that help students feel empowered, connected, and invested
Use innovative assessment tools to boost engagement and provide immediate, one-on-one feedback
Topics Covered
This fast, focused presentation centers on the social-presence concepts of intimacy and immediacy. It covers:
The impact of social presence for online community-building
Online course introductions and follow-up
Guidelines for communication
Best practices in assessment and feedback
Creative and effective (but easy!) uses of media
Audience
If you're new to online teaching, you'll find this seminar invaluable for making the kinds of connections with your class that boost student satisfaction and deliver strong learning outcomes. If you're an experienced educator, this is an excellent opportunity to benchmark your current practices and fine-tune them to enhance your presence with your online students.
Purchase
For a satisfying classroom experience, your students need to know you're more than a monitor, a keyboard, and a mouse—and you need to know the same about them. Discover why social presence is so important—and how you can create it in your online courses, starting right now. Order How Do I Create Social Presence in My Online Classes? today!
Product Code: QM17JA
Campus Access License
With the purchase of the optional Campus Access License, registrants are granted a license to download the program contents to a password-protected network, server, or website for additional staff use. You will receive information on downloading the contents of the program within 3-5 business days after payment has been received by Magna.
Group Subscription Options
Assessment, Grading, and Feedback, Blended and Flipped Learning, Course Delivery and Instruction, Course Design and Preparation, Department and Program Evaluation and Assessment, Digital Library, Faculty, Faculty Support, Group Subscription, Institutional Culture, Leadership, Legal Concerns, Monday Morning Mentor, Online Assessment, Grading, and Feedback, Online Course Delivery and Instruction, Online Course Design and Preparation, Online Program Evaluation and Assessment, Online Program Strategy, Personal and Professional Development for Academic Leaders, Specific Student Populations, Student Engagement, Supporting Online Faculty, Teaching Strategies

$

999.00

Campus Safety, Compliance, Department and Program Evaluation and Assessment, Digital Library, Equity, Inclusion, and Diversity, Faculty Support, Group Subscription, Institutional Assessment, Institutional Culture, Leadership, Leadership, Online Program Evaluation and Assessment, Online Program Strategy, Personal and Professional Development for Academic Leaders, Regulatory Compliance, Risk Management, Strategic Planning, Student Support, Supporting Online Faculty, Title IX Clery and VAWA

From:

$

1,297.00

for 1 year