How Do I Lead Change from the Middle?
Change is sweeping through higher education. Major strategic choices come from university leadership rather than deans and department chairs. The deans and department chairs represent the middle management where actual change must be implemented. This 20-Minute Mentor helps explicate the causes of these changes and the strategies to address the need for change.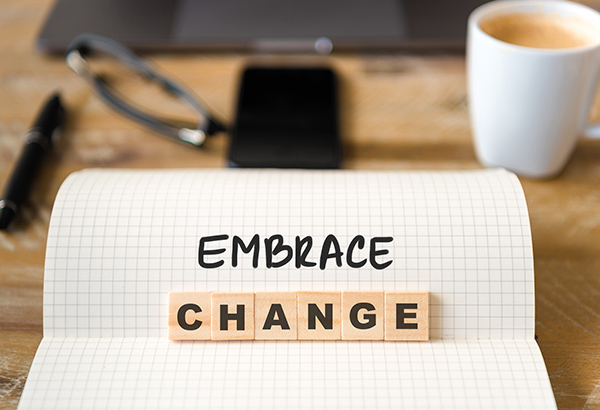 How Do I Lead Change from the Middle?
New technology, regulatory upheaval, changing student demographics, longstanding faculty expectations, shifting workforce demands, and ever-changing university operations leave deans and department chairs adrift within a sea of undifferentiated information and competing demands. Major strategic choices come from university leadership leaving deans and chairs to focus on innovation management. Through insights developed in higher education and other industries, this program helps participants focus on the key drivers most important to foster positive change and department cohesion while enabling the leadership to succeed with the limited authority afforded to deans and department chairs.
Purchase the How Do I Lead Change from the Middle? 20-Minute Mentor program, presented by Jon Garon. Continue to be a member of your own team through teaching and scholarship.
Learning Goals
After this program, participants will be able to:
Identify key drivers changing schools and colleges
Craft a strategy for strategic improvement
Provide concrete leadership strategies to manage primary challenges
Emphasize techniques to enhance student learning outcomes
Increase buy-in for faculty, staff, and senior administration
Topics Covered
What are Soft Skills?
Disruptors are never perfect, finished, or ready substitutes: they dont start as for everyone
Disruption requires breathing space
Most disruptors fail, history simply ignores them
How Deans/Chairs manage the disruptions:

Step 1: Embrace who you are – understand role of middle management and the separation between both the faculty who were your former peers and the university senior leadership who are distinct
Step 2: Find your place within the middle: Work to enhance the Dean/Chairs resiliency; self-awareness; learning agility; systematic thinking; communication agility; and influence
Step 3: Accept complexity – there are no perfect solutions, and most early disruptions are of poorer quality than the existing solution. But the existing strategy leaves out potential new markets.
Step 4: Find/Retain your Passion for Change and Leadership: humble, stewardship, empowering, and authentic

How Deans/Chairs Lead through the Disruptions:

Command the Bully Pulpit – Disruptive innovation is essential. Runs towards it to manage it. Embrace the volatility, uncertainty, complexity, and ambiguity
Embrace pastoral leadership with quiet, warmth, and support
Continue to be a member of your own team through teaching and scholarship
Manage the flow of information
Support the core business of your university and your college

As the incumbents, coopt the disruption of others
Disruption is inevitable, plan accordingly
Audience
This program will benefit:
Product Code: OM19ID
Campus Access License
With the purchase of the optional Campus Access License, registrants are granted a license to download the program contents to a password-protected network, server, or website for additional staff use. You will receive information on downloading the contents of the program within 3-5 business days after payment has been received by Magna.
Group Subscription Options
Assessment, Grading, and Feedback, Blended and Flipped Learning, Course Delivery and Instruction, Course Design and Preparation, Department and Program Evaluation and Assessment, Digital Library, Faculty, Faculty Support, Group Subscription, Institutional Culture, Leadership, Legal Concerns, Monday Morning Mentor, Online Assessment, Grading, and Feedback, Online Course Delivery and Instruction, Online Course Design and Preparation, Online Program Evaluation and Assessment, Online Program Strategy, Personal and Professional Development for Academic Leaders, Specific Student Populations, Student Engagement, Supporting Online Faculty, Teaching Strategies

$

999.00

Campus Safety, Compliance, Department and Program Evaluation and Assessment, Digital Library, Equity, Inclusion, and Diversity, Faculty Support, Group Subscription, Institutional Assessment, Institutional Culture, Leadership, Leadership, Online Program Evaluation and Assessment, Online Program Strategy, Personal and Professional Development for Academic Leaders, Regulatory Compliance, Risk Management, Strategic Planning, Student Support, Supporting Online Faculty, Title IX Clery and VAWA

From:

$

1,297.00

for 1 year