What Are 5 FAQ's About Faculty Roles in the Flipped Class?
This program will give you the confidence you need to start flipping your own courses right away. Discover the answers to the five most common areas of concern for instructors new to flipping.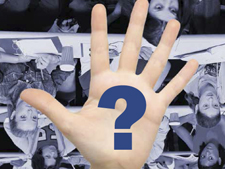 What Are 5 FAQ's About Faculty Roles in the Flipped Class?
If you're thinking about flipping your class, you probably have a few questions.
It's new teaching territory for a lot of us, so it's understandable you'd want more information before you embark on a new approach that reverses the traditional way classes are designed.
For starters, you are probably wondering when, where, and how to begin. And if you're not going to lecture, what should you do instead?
Should you flip everything? Or is that too much?
If you're wondering about any or all of those challenges, you need What Are 5 FAQs about Faculty Roles in the Flipped Class?
Benefits
In this Magna 20-Minute Mentor, the two program presenters discuss the common questions they've been asked by faculty across the country.
They'll also share the successful strategies they have used and recommend to address the challenges inherent in the shift from traditional to flipped instruction.
The program mentors help you realize that you're not alone.
They discuss ways to address each of the FAQs, and they share specific strategies that have worked—as well as some that haven't—for others who once felt exactly as you do now.
They might even touch on some things you hadn't thought about yet.
Overall, the program will prepare you not only to flip more confidently but also to serve as a resource for your colleagues who face similar reservations and concerns about the new approach.
Most of all, as they talk through their insights and dispel your fears, the presenters will give you the confidence you need to transition from a traditional lecturer to a resourceful guide in your own dynamic and effective flipped classroom.
Topics Covered
For 20 minutes, the presenters discuss the most common questions they have been asked about flipping.
During What Are 5 FAQs about Faculty Roles in the Flipped Class? they discuss, in their friendly and engaging style:
How to adapt a course to the changing role of the instructor in a flipped classroom
Why instructors shouldn't flip everything
How to identify flippable moments in any course
How to reframe flipping as an educational philosophy and mind-set rather than as a teaching strategy
How to address any student resistance to the flipped classroom
Chances are that you'll recognize some of yourself in the discussion—most everyone has some reservations and concerns about flipping in the beginning.
Purchase
Together the presenters have faced almost every question about why, how, and when to flip, and now they are sharing their advice, experiences, and recommendations as they discuss the five most common FAQs. Purchase this program now.
Product Code: PM14CA
Campus Access License
With the purchase of the optional Campus Access License, registrants are granted a license to download the program contents to a password-protected network, server, or website for additional staff use. You will receive information on downloading the contents of the program within 3-5 business days after payment has been received by Magna.
Group Subscription Options
Assessment, Grading, and Feedback, Blended and Flipped Learning, Course Delivery and Instruction, Course Design and Preparation, Department and Program Evaluation and Assessment, Digital Library, Faculty, Faculty Support, Group Subscription, Institutional Culture, Leadership, Legal Concerns, Monday Morning Mentor, Online Assessment, Grading, and Feedback, Online Course Delivery and Instruction, Online Course Design and Preparation, Online Program Evaluation and Assessment, Online Program Strategy, Personal and Professional Development for Academic Leaders, Specific Student Populations, Student Engagement, Supporting Online Faculty, Teaching Strategies

$

999.00

Campus Safety, Compliance, Department and Program Evaluation and Assessment, Digital Library, Equity, Inclusion, and Diversity, Faculty Support, Group Subscription, Institutional Assessment, Institutional Culture, Leadership, Leadership, Online Program Evaluation and Assessment, Online Program Strategy, Personal and Professional Development for Academic Leaders, Regulatory Compliance, Risk Management, Strategic Planning, Student Support, Supporting Online Faculty, Title IX Clery and VAWA

From:

$

1,297.00

for 1 year