What Do I Need to Know to Start a Podcast?
Discover how to harness the power of podcasts in education, with valuable equipment insights, tips for top-quality content, and hands-on Spotify for Podcasters guidance, to get started on creating your own podcast as a new avenue for student engagement.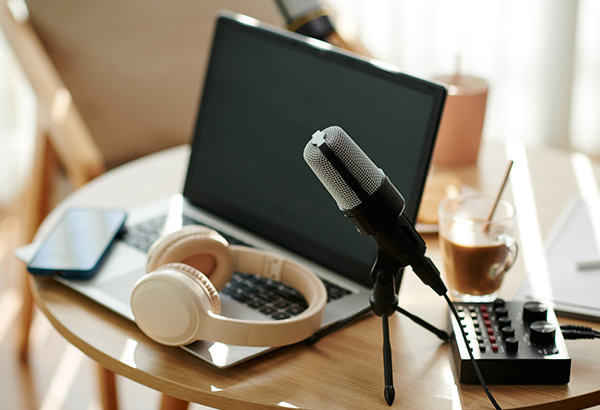 What Do I Need to Know to Start a Podcast?
Educators are always seeking more innovative and flexible methods to better engage their students yet the integration of new teaching modalities and technologies often poses challenges. Emerging research highlights the popularity of podcasts, particularly among individuals under the age of 35, making them a compelling medium for delivering more engaging educational content, but it can be a struggle to bridge the gap between incorporating new technology and effectively reaching students in a manner that truly resonates with them. So where can you start?
In this informative Magna 20-Minute Mentor, Robb Beane, MEd, serves as your guide, leading you through the fundamental steps of launching your very own podcast. During this program for beginners, he provides the necessary knowledge and tools to get started without costly false starts, such as:
Valuable insights into equipment choices
Tips for producing high-quality podcasts
A practical demonstration of the Spotify for Podcasters application.
This 20-Minute Mentor is a comprehensive resource for any educator looking to venture into the world of podcasting, ensuring you are well-prepared to engage your students in an emerging, popular space, equipped with a solid foundation and practical insights.
Learning Goals
After viewing this Magna 20-Minute Mentor, participants will be able to:
Understand the basics of podcasting
Compile the necessary tools to record a podcast
Use Spotify for Podcasters to assemble a podcast
Topics Covered
What is podcasting?
Basics of podcasting
Necessary equipment for podcasting
Demonstration of Spotify for Podcasters as a tool for podcast construction
Audience
This program will benefit:
Faculty teaching in any modality
Product Code: PM23QA
Campus Access License
With the purchase of the optional Campus Access License, registrants are granted a license to download the program contents to a password-protected network, server, or website for additional staff use. You will receive information on downloading the contents of the program within 3-5 business days after payment has been received by Magna.
Group Subscription Options
Assessment, Grading, and Feedback, Blended and Flipped Learning, Course Delivery and Instruction, Course Design and Preparation, Department and Program Evaluation and Assessment, Digital Library, Faculty, Faculty Support, Group Subscription, Institutional Culture, Leadership, Legal Concerns, Monday Morning Mentor, Online Assessment, Grading, and Feedback, Online Course Delivery and Instruction, Online Course Design and Preparation, Online Program Evaluation and Assessment, Online Program Strategy, Personal and Professional Development for Academic Leaders, Specific Student Populations, Student Engagement, Supporting Online Faculty, Teaching Strategies

$

999.00

Campus Safety, Compliance, Department and Program Evaluation and Assessment, Digital Library, Equity, Inclusion, and Diversity, Faculty Support, Group Subscription, Institutional Assessment, Institutional Culture, Leadership, Leadership, Online Program Evaluation and Assessment, Online Program Strategy, Personal and Professional Development for Academic Leaders, Regulatory Compliance, Risk Management, Strategic Planning, Student Support, Supporting Online Faculty, Title IX Clery and VAWA

From:

$

1,297.00

for 1 year