What Should I Consider When Evaluating Online Teaching Faculty?
This mentor is especially useful for anyone new to evaluating faculty, uncomfortable with confrontation or coaching difficulty conversations, or interested in redesigning the evaluation process or mechanism (form/tool) on their campus.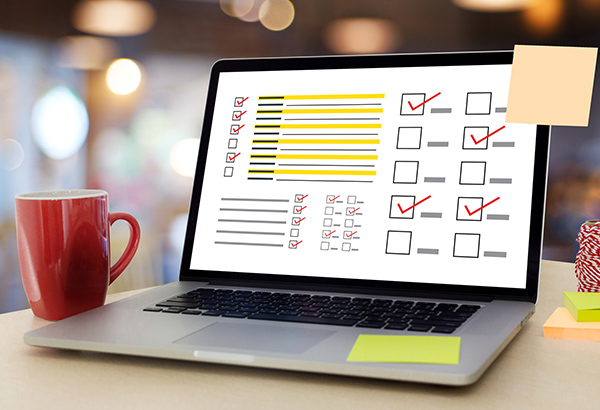 What Should I Consider When Evaluating Online Teaching Faculty?
Good teaching in the online course is probably better evidenced than face-to-face courses because of the digital evidence to measure. The problem for administrators new to online delivery methods is knowing where to look for their evidence and the adoption of authentic and active learning techniques to illustrate best practice in the online classroom.
Purchase the What Should I Consider When Evaluating Online Teaching Faculty? 20-Minute Mentor program, presented by Dan Keast, PhD. This mentor is excellent preparation for any academic leader tasked with evaluating online teaching.
Learning Goals 
After this program, participants will be able to:
Understanding the evaluation process for online teaching
Knowledge of where to look in an online course to find evidence of good teaching
Awareness of helpful tools for evaluators, such as the Penn State rubric
Topics Covered
Evaluation models
Pre- and post-evaluation meeting guidelines
Principles of good practices for online teaching
Where to look for evidence of good online teaching practices
Resources and recommendations to find on your campus to help faculty
Audience
This program will benefit:
Department chairs
Academic leaders responsible for online faculty performance reviews
Product Code: OM19FD
Campus Access License
With the purchase of the optional Campus Access License, registrants are granted a license to download the program contents to a password-protected network, server, or website for additional staff use. You will receive information on downloading the contents of the program within 3-5 business days after payment has been received by Magna.
Group Subscription Options
Assessment, Grading, and Feedback, Blended and Flipped Learning, Course Delivery and Instruction, Course Design and Preparation, Department and Program Evaluation and Assessment, Digital Library, Faculty, Faculty Support, Group Subscription, Institutional Culture, Leadership, Legal Concerns, Monday Morning Mentor, Online Assessment, Grading, and Feedback, Online Course Delivery and Instruction, Online Course Design and Preparation, Online Program Evaluation and Assessment, Online Program Strategy, Personal and Professional Development for Academic Leaders, Specific Student Populations, Student Engagement, Supporting Online Faculty, Teaching Strategies

$

999.00

Campus Safety, Compliance, Department and Program Evaluation and Assessment, Digital Library, Equity, Inclusion, and Diversity, Faculty Support, Group Subscription, Institutional Assessment, Institutional Culture, Leadership, Leadership, Online Program Evaluation and Assessment, Online Program Strategy, Personal and Professional Development for Academic Leaders, Regulatory Compliance, Risk Management, Strategic Planning, Student Support, Supporting Online Faculty, Title IX Clery and VAWA

From:

$

1,297.00

for 1 year