Academic Leadership Essentials
Academic leaders perform so many crucial tasks that new leaders can feel unprepared for their role. This Magna Online Course covers the essential areas of leadership, program assessment, and faculty development so that you can feel confident and fully prepared for your position.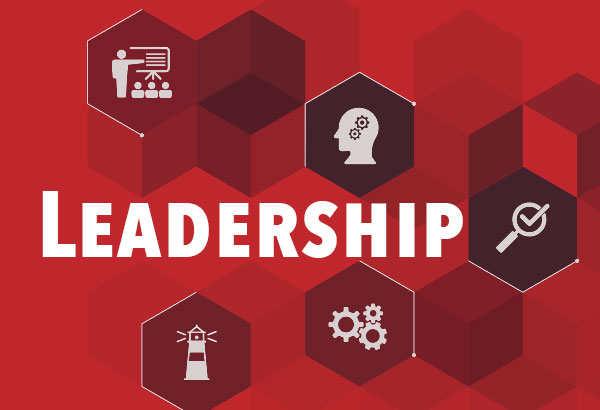 Group Enrollment Pricing

1 person

$329 per person

2-4 people

$295 per person

5-9 people

$209 per person

10-19 people

$165 per person

20-39 people

$139 per person
Group Enrollment discounts are applied in the cart.
The course enrollment will expire one year after activation.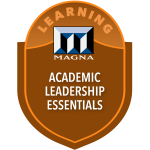 The path to academic leadership can be difficult and the expectations often exceed the preparation. Fortunately, you don't have to go it alone.
Academic Leadership Essentials brings together experienced academic leaders ready to share their best practices for:
Leading an academic unit
Evaluating and assessing academic programs and faculty
Mentoring and coaching the faculty you work with
This asynchronous 8.5 hour Magna Online Course is your go-to resource to learn from trusted professionals and become more prepared for your ever-evolving position. You'll gain valuable insight into the nuances of leadership in an academic department. Each unit of this course features a variety of short programs that cover crucial topics to prepare you for the work ahead.
Hit the ground running and benefit from practical and proven advice from leaders who have been in your shoes. Academic Leadership Essentials will spark innovative ideas for you to implement right away in your own position. Put experts in your corner now and become the leader you've always wanted to be!
Learning Goals
At the conclusion of this course, you'll be able to:
Explain how communication, collaboration, coordination, cooperation, and compliance help college leaders become more successful
Identify behaviors, actions, and concepts associated with servant leadership and toxic leadership
Recognize the challenges to department-driven assessment and explore solutions
Explore questions to prepare for crafting or revising student learning outcomes
Examine the steps needed to help organize raw data into useful information and actionable steps
Recognize how to monitor the improvement process to close the assessment loop
Implement strategies that nurture more closely aligned definitions of rigor and enhance the quality of course evaluations, promote learning, and increase retention
Identify weaknesses in your institution's faculty evaluation process and leverage resources to strengthen the process
Define the SOAR (strengths, opportunities, aspirations, results) method, why it works, and how to apply it to your faculty development program
Involve stakeholders in the faculty development program planning and execution process
Appreciate how mentoring and coaching can be used at various stages of a faculty career

Who Will Benefit from This Course:
Academic Deans
Department Chairs
Program Chairs
Academic Leaders
Those involved in faculty development

Group Enrollment:
Discount pricing is available for multiple seats purchased at the same time.
For 10 or more seats, please contact Magna Sales at sales@magnapubs.com or call 800-433-0499 ext. 183 to receive a customized quote.
Product Code: OO22BD
Meet Your Presenters
Ken Alford, PhD
Professor of Church History and Doctrine, Brigham Young University
Stephanie Delaney, PhD
Vice President of Instruction, Renton Technical College
Stephanie Hinshaw, EdD
Executive Director, Butler University
Jessica Lewis, MS, EdD
Assistant Professor and Assessment Coordinator, Marymount University
Nicki Monahan, MEd
Faculty Facilitator and Coach, George Brown College
Lolita Paff, PhD
Associate Professor of Business and Economics, Penn State Berks
Tanjula Petty
Assistant Provost for Student Success and Special Initiatives, Alabama State University
Ken Ryalls, PhD
Professor and Vice President, Mercy College
Katy Shorey
Assistant Teaching Professor, Northeastern University
Shantell Strickland-Davis, PhD
Executive Director, Central Piedmont Community College
Ann Taylor
Assistant Dean for Distance Learning, College of Earth and Mineral Sciences, The Pennsylvania State University
Rosemary Tyrell, EdD
Director of Faculty Development, University of California Riverside School of Medicine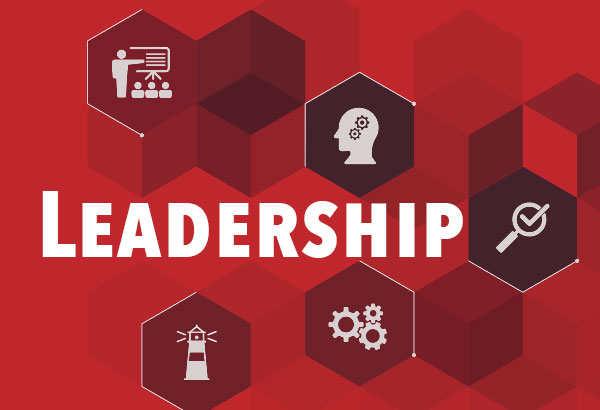 Group Enrollment Pricing

1 person

$329 per person

2-9 people

$229 per person

10-49 people

$179 per person

50-99 people

$159 per person
Group Enrollment discounts are applied in the cart.
The course enrollment will expire one year after activation.
If you are not completely satisfied with your purchase, you may cancel the order within 30 days of purchase and receive a full refund.
Group Subscription Options
Campus Safety, Compliance, Department and Program Evaluation and Assessment, Digital Library, Equity, Inclusion, and Diversity, Faculty Support, Group Subscription, Institutional Assessment, Institutional Culture, Leadership, Leadership, Online Program Evaluation and Assessment, Online Program Strategy, Personal and Professional Development for Academic Leaders, Regulatory Compliance, Risk Management, Strategic Planning, Student Support, Supporting Online Faculty, Title IX Clery and VAWA

From:

$

1,297.00

for 1 year

Assessment, Grading, and Feedback, Blended and Flipped Learning, Course Delivery and Instruction, Course Design and Preparation, Department and Program Evaluation and Assessment, Digital Library, Faculty, Faculty Support, Group Subscription, Institutional Culture, Leadership, Legal Concerns, Monday Morning Mentor, Online Assessment, Grading, and Feedback, Online Course Delivery and Instruction, Online Course Design and Preparation, Online Program Evaluation and Assessment, Online Program Strategy, Personal and Professional Development for Academic Leaders, Specific Student Populations, Student Engagement, Supporting Online Faculty, Teaching Strategies

$

999.00