From Fear to Fluency: Educators Discuss Integrating ChatGPT to Foster Online Student Learning
Join a panel of three expert educators to learn how AI can be a valuable tool for course design and student support as well as what new literacy skills students will need to navigate a future where AI is an integral part of the teaching and learning experience.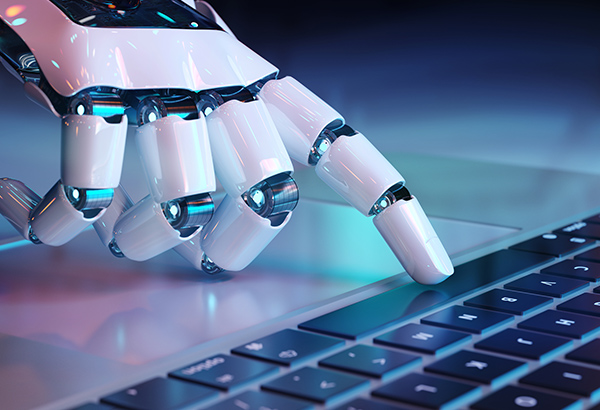 The advent of AI technologies has disrupted traditional approaches to student learning and assessment, leaving educators in search of effective adaptation strategies.
This Magna Online Seminar features a panel of three educators who address the challenges of integrating AI tools including ChatGPT into education while maintaining academic integrity and how to prepare for a future where AI is an integral part of the teaching and learning experience.
Your expert panel, B. Jean Mandernach, PhD, Thomas Dyer, PhD, and John Steele, PhD answer your questions about embracing this technology while also covering:
The role of AI tools in higher education: A brief discussion on the increasing prevalence of AI tools like ChatGPT in the academic environment and the challenges faced by educators in integrating these tools while preserving academic integrity.
Enhancing students' AI literacy: Practical strategies to improve students' understanding of AI, specifically transforming perceptions of ChatGPT from being a potential assignment shortcut to a valuable learning resource.
Incorporating ChatGPT in activities and assignments: An exploration of creative activities and assignments that integrate ChatGPT to foster critical thinking, deepen learning, and develop skills relevant to the modern workforce.
ChatGPT as learning support: Insights into how ChatGPT can be presented as a tool for proofreading, editing, and feedback, emphasizing its role as a beneficial resource for students rather than a potential avenue for plagiarism or "cheating."
Preparing for a future with AI: A broader conversation about the rapid evolution of AI and its expected influence across various domains, underscoring the need for educators to equip themselves and their students for a future where AI is a vital component of the teaching and learning experience.
Three reasons why you don't want to miss this!
With the fast-paced evolution of AI and its expected impact across a multitude of domains, educators must prepare both themselves and their students for a future where AI is an integral part of the teaching and learning experience.
This generation of students will be using AI in their careers, so teaching them how to interface with and bring critical thinking to interactions with AI is a new and necessary skill.
The originally live format provided dynamic interaction with a panel discussion plus an extended Q&A so live participants could ask direct questions and get answers for the personalized guidance needed.
What are the learning goals?
Upon completion of this seminar, you'll be able to:
Integrate ChatGPT (or similar tools) into course design and teaching methods, positioning them not as threats but as tools to enhance student learning
Foster the development of students' critical thinking skills, problem-solving abilities, and digital literacy by incorporating ChatGPT into classroom activities and assignments
Anticipate the potential future of AI in teaching and learning, preparing for both its transformative potential and the challenges it may present
Why this matters
As AI tools such as ChatGPT become more prevalent in education, educators are grappling with integrating them while preserving academic integrity. The goal is to transform the learning experience meaningfully by preparing both educators and students for a future where AI plays a central role in teaching and learning.
The presenters explore strategies to prioritize student learning and effectively incorporate ChatGPT in the classroom. They showcase practical examples to enhance AI literacy, stimulate critical thinking, and develop workforce-relevant skills. Additionally, they demonstrate how ChatGPT can be used as a beneficial resource for proofreading and feedback, while discouraging plagiarism and cheating.
Who should attend?
This program is suitable for many roles within an institution of higher education including:
Faculty
Instructional Designers
Curriculum Developers
Tutors and Teaching Assistants
Instructional Technologists
Faculty Training and Development Specialists
What's included?
Your seminar registration includes the following:
12-month on-demand access
The program can be viewed as often as needed while on-demand access is available
Written transcript and supplemental materials
100% satisfaction guarantee
Product Code: QC23BA
Campus Access License
With the purchase of the optional Campus Access License, registrants are granted a license to download the program contents to a password-protected network, server, or website for additional staff use. You will receive information on downloading the contents of the program within 3-5 business days after payment has been received by Magna.
Group Subscription Options
Campus Safety, Compliance, Department and Program Evaluation and Assessment, Digital Library, Equity, Inclusion, and Diversity, Faculty Support, Group Subscription, Institutional Assessment, Institutional Culture, Leadership, Leadership, Online Program Evaluation and Assessment, Online Program Strategy, Personal and Professional Development for Academic Leaders, Regulatory Compliance, Risk Management, Strategic Planning, Student Support, Supporting Online Faculty, Title IX Clery and VAWA

From:

$

1,297.00

for 1 year

Assessment, Grading, and Feedback, Blended and Flipped Learning, Course Delivery and Instruction, Course Design and Preparation, Department and Program Evaluation and Assessment, Digital Library, Faculty, Faculty Support, Group Subscription, Institutional Culture, Leadership, Legal Concerns, Monday Morning Mentor, Online Assessment, Grading, and Feedback, Online Course Delivery and Instruction, Online Course Design and Preparation, Online Program Evaluation and Assessment, Online Program Strategy, Personal and Professional Development for Academic Leaders, Specific Student Populations, Student Engagement, Supporting Online Faculty, Teaching Strategies

$

999.00