What Are 9 Practical Steps to Implement Mastery Learning?
For teachers who want to increase student learning by applying mastery learning in their courses, this 20-Minute Mentor explains how mastery learning improves student success, how instructors can apply it without dramatically increasing their workload, and how technology can be an asset and time saver if using this method.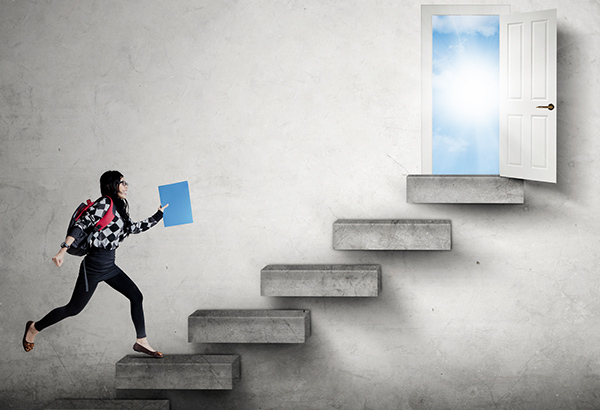 What Are 9 Practical Steps to Implement Mastery Learning?
Mastery learning is a curricular approach that focuses on students mastering concepts at their own pace before they move on to new concepts. Mastery learning has been around for decades, but a modern educator can implement mastery learning on a broad scale by using technology. It's a practical way for any teacher in any subject to increase student learning—and mastery—of a subject.
This 20-Minute Mentor details what mastery learning is and why teachers should implement it today. Additionally, educators will gain an in-depth review of the benefits and challenges of assessing for mastery learning and receive practical ways to implement mastery learning principles and assessment in college classes.
Learning Goals
After viewing this Magna 20-Minute Mentor, participants will be able to:
Define nine key elements of mastery learning
Understand mastery learning's statistical effect on student achievement
Analyze potential ways to leverage technology to implement mastery learning while grading
Explore practical, smaller instructional changes to implement mastery-based learning today
Topics Covered
The definition of mastery learning
Steps for implementing mastery learning
Mastery learning's statistical effect
Leveraging technology to implement mastery assessment
Practical steps for implementing mastery learning today
Audience
This program will benefit:
Teachers
Administrators
Teaching and Learning Center Coordinators
Product Code: PM20AA
Campus Access License
With the purchase of the optional Campus Access License, registrants are granted a license to download the program contents to a password-protected network, server, or website for additional staff use. You will receive information on downloading the contents of the program within 3-5 business days after payment has been received by Magna.
Group Subscription Options
Assessment, Grading, and Feedback, Blended and Flipped Learning, Course Delivery and Instruction, Course Design and Preparation, Department and Program Evaluation and Assessment, Digital Library, Faculty, Faculty Support, Group Subscription, Institutional Culture, Leadership, Legal Concerns, Monday Morning Mentor, Online Assessment, Grading, and Feedback, Online Course Delivery and Instruction, Online Course Design and Preparation, Online Program Evaluation and Assessment, Online Program Strategy, Personal and Professional Development for Academic Leaders, Specific Student Populations, Student Engagement, Supporting Online Faculty, Teaching Strategies

$

999.00

Campus Safety, Compliance, Department and Program Evaluation and Assessment, Digital Library, Equity, Inclusion, and Diversity, Faculty Support, Group Subscription, Institutional Assessment, Institutional Culture, Leadership, Leadership, Online Program Evaluation and Assessment, Online Program Strategy, Personal and Professional Development for Academic Leaders, Regulatory Compliance, Risk Management, Strategic Planning, Student Support, Supporting Online Faculty, Title IX Clery and VAWA

From:

$

1,297.00

for 1 year