Certified Student Leader: Communication for Changemakers
Certified Student Leader: Communication for Changemakers is an online course designed to bridge the gap between participatory leadership skills and communication skills, teaching students the behaviors and practices necessary to producing positive change. This course will help students understand how to transform big ideas into concrete action.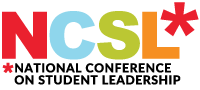 Help Your Students Create Ideas that Spread
Overview
An idea is only as great as ones ability to communicate it. After all, leadership isnt hierarchal or positional; its about crafting a vision and inspiring others to get on board.
This course will give students tools that can be can applied immediately to inspire action and drive innovation and social change. And the ability to communicate well correlates highly with career success.
Key areas of focus include:
Understanding your audience
Listening skills, verbal communication and nonverbal communication
Giving constructive feedback when leading teams
Organizing and delivering presentations
Using persuasive communication to produce change and improve society
Benefits
This course will walk participants through multiple aspects of communication for participatory leadership and social change. Fundamentals include:
Why effective communication skills are important for leaders
How to identify different elements of the communication process, and the value of each in understanding your audience
How to use listening skills, and verbal communication and nonverbal communication to lead others and produce change
How to give constructive feedback when managing teams and conflict situations
How to effectively articulate ideas through presentations and speeches
How to craft persuasive messaging and compelling calls to action
Topics Covered
Delivered in convenient self-paced modules, Certified Student Leader: Communication for Changemakers guides participants through the steps of improving your communication skills and becoming a chagemaker. Each module includes a video lesson and assessment.
Module 1: Communication in Leadership Roles
Introduction to leadership communication
Communicating for social change: definition
Why the way you communicate matters
Module 2: Components of the Communication Process
Identifying different communication components
The importance of understanding your audience
Module 3: Identifying Barriers to Listening
Using the hear-learn-interact listening continuum
Module 4: Inclusive and Supportive Communication
Checking for mutual understanding
Focusing on feedback for co-creation
Module 5: Using Actions and Words for Maximum Impact
Taking responsibility for how your messaging is received
Using actions and words synonymously
Module 6: Giving Constructive Feedback to Others
Understanding behavioral characteristics of your audience
Giving feedback when leading teams
Module 7: Managing Teams and Conflict Solutions
Using communication to lead others and produce change
Module 8: Articulating Ideas in Speeches and Presentations
Organizing and delivering effective presentations
Module 9: Crafting Persuasive Messaging
Building community and inspiring action
Creating compelling calls to action
Module 10: Conclusion and Next Steps
Summary
Take one step at a time
Set intentional communication goals, objectives, and tasks
Course Materials
This course is built on a responsive mobile eLearning platform, viewable on all computers as well as the latest smart phones and tablets.
Enrollment
| | |
| --- | --- |
| # of people | Cost per person |
| 1-9 | $129 |
| 10-24 | $99 |
| 25-49 | $79 |
| 50-99 | $69 |
| | |
The course enrollment will expire one year after activation.
Purchase
Certified Student Leader: Communication for Changemakers provides actionable advice students can use not only to improve their communication skills, but also to enhance their ability to lead others and implement positive changes. Order today!
Product Code: YO16AC