Certified Student Leader: Group Fundamentals
This online course helps students learn some of the most important lessons in effective leadership, gleaned from the best practices of successful organizations worldwide. It covers critical skills the students need to be an effective student leader both in college and beyond.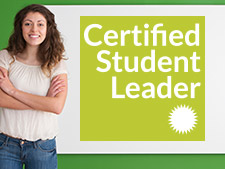 Group Enrollment Pricing

1 person

$129 per person

2-4 people

$119 per person

5-9 people

$99 per person

10-19 people

$79 per person

20-49 people

$59 per person

50-99 people

$39 per person

100-999 people

$29 per person
Group Enrollment discounts are applied in the cart.
The course enrollment will expire one year after activation.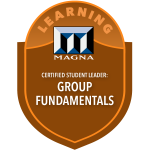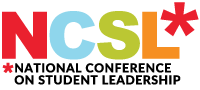 Online Course for Student Leadership
Overview
This program is designed to help your students learn some of the most important lessons in effective leadership, gleaned from the best practices of successful organizations worldwide. Designed for student organization leaders, and student government leaders including student government associations, student senates or student trustees for presidents, vice-presidents or senators.
This online course covers critical skills your students need to be effective leaders both in college and their careers, including:
Managing conflict
Conducting effective meetings
Spearheading strategic planning
Leading with integrity
Embracing diversity and difference
Transitioning leadership
Planning and publicizing events
Benefits
This online multimedia course includes 8 modules, each led by a popular and experienced presenters.
Becoming a Leader of Character
Interpersonal Skills for a Cohesive Student Organization
Intentional and Inclusive Community Building
Prepare for Success: Strategic Planning
Effective Organizational Meetings
Event Success: Planning and Publicity
Transforming and Resolving Conflict
Playing the Part: Roles and Transitions
Each student also receives supplemental materials, including handouts, PowerPoints, post-presentation testing, and more.
Taken together, we can help you build a strong, cohesive, goal-focused student leadership team, and show your students how to lead that team with insight, impact and integrity.
Learning Goals
Recognize the benefits of upholding personal leadership standards while leading with integrity, decency, and character.
Understand the impact of individual communication styles and skills on a groups productivity and how improving communication can positively impact collaboration efforts.
Examine the dynamics of difference as well as the concepts of privilege and discrimination, while also considering the foundations of diverse learning communities and how to activate such a community within your group.
Identify organizational goals and design an enduring vision based on your groups mission and purpose by using strategic tools and tactical planning methods.
Recognize various meeting functions and formats and develop organizational efficacy through the use of specific meeting tools.
Identify effective planning and publicity tools to increase event success, attendance rates, and campus involvement.
Discover the roles of cultural differences, relationships, and concern for outcomes in conflict and how to use effective communication and active listening to productively resolve conflict.
Identify essential transition preparation elements including clear member roles and responsibilities and use these to develop both communication and organizational strategies for group transitions.
Topics Covered
Modules
1. Becoming a Leader of Character
You want to lead and live as a person of character and integrity. So how do you live your values … and how do you maintain your commitment to do so? Learn more about leadership skills, values, and responsibilities along with the visionary and creative thinking that is necessary to have a positive impact on your academic and personal development. Get the answers you want and need in this inspiring presentation. You'll learn:
What it means to act with integrity
The essential traits of high character
Sources of motivation—and how to use them
How to maintain your resolve to do what's right
Personal goals for leaders with character
How acting with integrity will benefit your organization and you.
2. Interpersonal Skills for a Cohesive Student Organization
Simply put, communication makes or breaks an organization. When you communicate poorly as a leader, no one is inspired to follow. And when your members communicate poorly, nothing gets done. This presentation reveals how good communication can build strong interpersonal relationships and drive an organization to great things! You'll learn:
How to assess your own communication style—strengths, weaknesses, and opportunities for improvement
How to use your natural tendencies to communicate most effectively
Why knowing your organization's members as individuals is critical to building strong relationships
How to understand and work with different communication styles
How to build cohesion through involvement, feedback, and shared standards of excellence
How to deal constructively with conflict
How to work toward a group vision while respecting individuality.
3. Intentional and Inclusive Community Building
Organizations thrive when they make the most of the diverse skills, talents, and perspectives of their members. But it takes work to accomplish this. Learn how to promote understanding, bridge differences, and help your organization grow as a learning community. You'll address issues including:
What a learning community is
What the norms of a successful learning community are
The "triggers" that affect you personally, and how they impact your perceptions
How you can apply a Multicultural Learning and Change Process to your organization
How you can lead your organization successfully through stages of awareness, knowledge, skills, and action
How, as a leader, you can best ensure that every voice is heard.
4. Prepare for Success: Strategic Planning
If your organization is going to be successful, it needs more than energetic members; it needs a way to harness that energy toward the achievement of its goals. Here, you'll learn the importance of strategic planning, and gain insight on issues including:
How strategic planning benefits your organization, its members, and you as a leader
How to assess your organization using a SWOT analysis
How to develop a mission statement and a vision, and understand the difference
How to determine your organization's principles and values, and develop objectives based on them
How to create an action plan and allocate resources and responsibilities
How to measure progress.
5. Effective Organizational Meetings
Of all the time spent in organizational meetings, over half is wasted. That's a staggering misuse of time and effort, and a tremendous drain on energy and enthusiasm. Make your meetings different. This presentation will show you how to use meetings to actually get things done. You'll learn:
Distinctions between business and informational meetings, formal and informal ones
Why effective meetings are critical to your organization
How to use an agenda to maintain focus
How to assess and change the energy of a meeting
The consequences of passive participation, and the benefits of active participation
How to introduce parliamentary procedure and Robert's Rules of Order to your organization
The basic types and uses of motions and amendments
The pyramid of precedence.
6. Event Success: Planning and Publicity
Whether your organization relies on events for fundraising, recruiting, and informing your campus—or whether events are the whole reason it exists—concerts, performances, etc.—good planning and effective publicity are essential. In this information-packed session, you'll learn:
The stages of successful event planning
What to ask yourself before you initiate any project
The nuts and bolts of the planning process, from building your team, to determining your resource needs, to developing a timeline
How to mobilize your people
How to plan publicity, define your target audiences, and deliver your message
How to determine which media will yield the best and most cost-efficient results
The good and the bad of word-of-mouth publicity
The importance of documenting your program.
7. Transforming and Resolving Conflict
In any organization, conflict is unavoidable…but it's rarely unresolvable. Learn the keys to positive and productive conflict resolution in this insightful presentation. It covers:
The essential role of good communication in conflict resolution
Active listening—and how to do it
Impediments to communication
How to understand and deal with varying approaches to conflict
Factors that can exacerbate conflict
Keys to effective problem-solving and resolution
How to stay focused on relationships rather than outcomes.
8. Playing the Part: Roles and Transitions
One of the best things you can do for your student organization is to leave it in good hands. But transitioning from year to year is challenging, and in many organizations, poor transitions undo a lot of hard work. In this presentation, you'll learn how to help prepare your organization's next generation of leaders by:
Identifying the best candidates for leadership roles
Creating a sense of involvement and ownership
Establishing transition goals
Communicating roles and responsibilities
Identifying contacts and sources of support, on and off campus
Reviewing organizational structure, history and procedures
Introducing new leaders to manuals, policies and other documentation
Following up after the transition period.
Audience
For all campus student leaders
Individuals are not the only ones that will benefit from this training. Since there are case studies and discussion questions included in Certified Student Leader: Group Fundamentals, the course is most effective taken as a group.
And you don't have to limit it to just your organization… invite leaders from other student groups, as well.
Spread the word and boost leadership effectiveness campus-wide!
While some parts of the online course are intended for group discussion, the course is also effective for individuals wishing to enhance their leadership and become a Certified Student Leader.
In particular, this course will benefit these members of the academic community:
Members of any campus organization (it's best if the entire group can participate).
If you organization is very large, you may choose a segment of active leaders to take the course.
Organization advisors should also participate in the course.
Course Materials
When your students successfully complete the CSL course, they'll receive the respected Certified Student Leader designation. They'll have the skills and knowledge they need to be a better leader – certified and documented.
But far more important than the piece of paper are the knowledge and skills they take from the course. They will be better prepared to make a real difference on your campus – and better prepared for leadership roles after college.
What is included?
A facilitator guide
8 online video modules
Handouts, processing questions, and learning outcomes.
A final assessment to designate the Certified Student Leaders
And more!
How long does it take to complete?
Each of the 8 modules takes approximately 90 minutes to complete. After you complete the modules, you will take the final assessment required for certification as a Certified Student Leader. You can expect to devote approximately 12-15 hours to complete the course. Remember, the course is self-directed, so you can complete the course in one day, or spread it out among different days if that works better.
How does the course work?
You will assign a Campus Administrator that will promote the course to the students and monitor their progress. This is typically the advisor or the president of the organization.
The Campus Administrator will receive a Facilitator's Guide to help them maximize the course information.
Each participating student will be able to login to the course to view the modules and take the final assessment.
What will happen once I register?
We recommend that the person who will serve as the Campus Administrator registers your organization. Once we receive your registration, we will process your order and set your school or organization up with its own access portal to the course. Within 5 business days, we will send out instructions for accessing the course to the e-mail address you provided at registration. From there, the Campus Administrator will follow the directions for administering the course to the rest of the students.
Group Enrollment:
Discount pricing is available for multiple seats purchased at the same time.
For 10 or more seats, please contact Magna Sales at sales@magnapubs.com or call 800-433-0499 ext. 183 to receive a customized quote.
The course enrollment will expire one year from date of purchase.
Product Code: SO19BC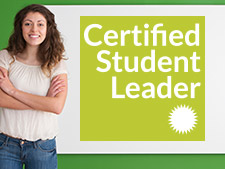 Group Enrollment Pricing

1 person

$139 per person

2-4 people

$125 per person

5-9 people

$109 per person

10-19 people

$89 per person

20-49 people

$69 per person

50-99 people

$49 per person

100-999 people

$39 per person
Group Enrollment discounts are applied in the cart.
The course enrollment will expire one year after activation.
If you are not completely satisfied with your purchase, you may cancel the order within 30 days of purchase and receive a full refund.
Group Subscription Options
Campus Safety, Compliance, Department and Program Evaluation and Assessment, Digital Library, Equity, Inclusion, and Diversity, Faculty Support, Group Subscription, Institutional Assessment, Institutional Culture, Leadership, Leadership, Online Program Evaluation and Assessment, Online Program Strategy, Personal and Professional Development for Academic Leaders, Regulatory Compliance, Risk Management, Strategic Planning, Student Support, Supporting Online Faculty, Title IX Clery and VAWA

From:

$

1,297.00

for 1 year

Assessment, Grading, and Feedback, Blended and Flipped Learning, Course Delivery and Instruction, Course Design and Preparation, Department and Program Evaluation and Assessment, Digital Library, Faculty, Faculty Support, Group Subscription, Institutional Culture, Leadership, Legal Concerns, Monday Morning Mentor, Online Assessment, Grading, and Feedback, Online Course Delivery and Instruction, Online Course Design and Preparation, Online Program Evaluation and Assessment, Online Program Strategy, Personal and Professional Development for Academic Leaders, Specific Student Populations, Student Engagement, Supporting Online Faculty, Teaching Strategies

$

999.00