Teaching Fundamentals for New College Instructors
Achieve and sustain classroom success through this Magna Online Course which provides an in-depth examination of five core principles of college teaching.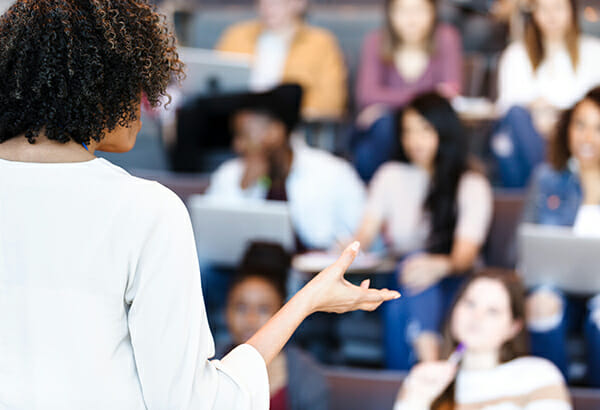 Group Enrollment Pricing

1 person

$329 per person

2-4 people

$295 per person

5-9 people

$209 per person

10-19 people

$165 per person

20-39 people

$139 per person
Group Enrollment discounts are applied in the cart.
The course enrollment will expire one year after activation.
There are fundamental concepts any teacher can learn to create great teaching and learning. Yet, many faculty enter the classroom as experts in their discipline but with little knowledge of pedagogy.
Teaching Fundamentals for New College Instructors is geared towards newer university-level teachers and presents five fundamentals for effective teaching, regardless of background or discipline, including:
Efficient and effective course design,
Meaningful student participation in learning,
Engaging teaching methods,
Clear and fair assessments,
and connecting with students.
You'll finish this 20-25 hour Magna Online Course empowered to create and deliver an effective course in your formative university teaching years that both helps students succeed and also yields more positive student evaluations.
View the course outline and learning objectives!
Learning Goals
After completing Teaching Fundamentals for New College Instructors, you'll be able to:
Understand four curriculum ideologies and five learning theories and their differences
Write your philosophy of teaching and learning
Analyze effective types and qualities of good learning outcomes and determine appropriate assessments of learning outcomes
Implement five keys to organize your course: alignment, order, clarity, logic, and consistency
Learn 12 principles for resonance, relevance, and remembrance of your class presentations
Plan five go-to activities in any lecture setting
Determine effective approaches for blended-learning videos
Understand how fair assessment centers on being clear, outcome-based, balanced, and varied
Demonstrate how to incorporate peer-to-peer feedback for formative and summative assessments

This asynchronous course also features transcripts, note-taking guides, supplementary materials, and regular assessments to enhance your learning, as well as a certificate of completion at the end of the course.
While you chose teaching because of your love of (and expertise in) your discipline, many educators haven't received thorough guidance in pedagogy, course design, effective delivery, or even how to help students succeed. Get the five fundamentals that every teacher needs for success! Make Teaching Fundamentals for New College Instructors your comprehensive guide to college teaching today!
Who Will Benefit From This Course:
Faculty
Educational Developers
---
What Your Peers Love About This Course
"That was the most engaging video lecture series/continuing education course I have ever taken, and as a PT who is required to take a significant amount of credits annually, that's saying something! The note handouts provided enough information that I was able to focus on the examples given by Professor Sweat, but know if I went back to the content provided later there was enough provided that I wouldn't be lost or confused if I didn't take notes myself. I would definitely take another course by Professor Sweat and I feel more confident now as a professor than I did even after having one semester under my belt."
– Sarah Andreucci, Academic Coordinator of Clinical Education, Bryant & Stratton College
"Thank you very much for sharing invaluable lessons with us… the content has provided me with great tools to use in my own practice in planning 'training' courses (for CPD) and for our Academic Induction Programme for Early Career Academics – Thank you!!!"
– Matshidiso Mathibedi, Academic Developer, University of Pretoria – South Africa
---
Group Enrollment:
Discount pricing is available for multiple seats purchased at the same time.
For 10 or more seats, please contact Magna Sales at sales@magnapubs.com or call 800-433-0499 ext. 183 to receive a customized quote.
The course enrollment will expire one year from date of purchase.
Product Code: PO21WA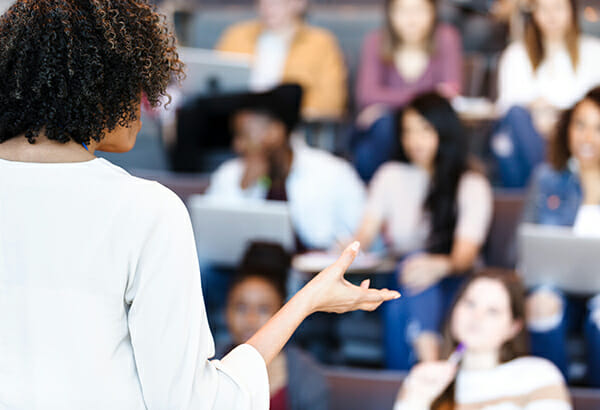 Group Enrollment Pricing

1 person

$329 per person

2-9 people

$229 per person

10-49 people

$179 per person

50-99 people

$159 per person
Group Enrollment discounts are applied in the cart.
The course enrollment will expire one year after activation.
If you are not completely satisfied with your purchase, you may cancel the order within 30 days of purchase and receive a full refund. Please contact Magna Customer Service via email at support@magnapubs.com to have your order reviewed.
Group Subscription Options
Campus Safety, Compliance, Department and Program Evaluation and Assessment, Digital Library, Equity, Inclusion, and Diversity, Faculty Support, Group Subscription, Institutional Assessment, Institutional Culture, Leadership, Leadership, Online Program Evaluation and Assessment, Online Program Strategy, Personal and Professional Development for Academic Leaders, Regulatory Compliance, Risk Management, Strategic Planning, Student Support, Supporting Online Faculty, Title IX Clery and VAWA

From:

$

1,297.00

for 1 year

Assessment, Grading, and Feedback, Blended and Flipped Learning, Course Delivery and Instruction, Course Design and Preparation, Department and Program Evaluation and Assessment, Digital Library, Faculty, Faculty Support, Group Subscription, Institutional Culture, Leadership, Legal Concerns, Monday Morning Mentor, Online Assessment, Grading, and Feedback, Online Course Delivery and Instruction, Online Course Design and Preparation, Online Program Evaluation and Assessment, Online Program Strategy, Personal and Professional Development for Academic Leaders, Specific Student Populations, Student Engagement, Supporting Online Faculty, Teaching Strategies

$

999.00