How Do I Structure Virtual Office Hours to Promote Student Use?
For faculty teaching online, especially in a remote content delivery method who are struggling to find a meaningful way to hold office hours without overly scheduling themselves, this 20-Minute Mentor gives practical advice that instructors can follow immediately to design, schedule, and facilitate online office hours to maximize students' use.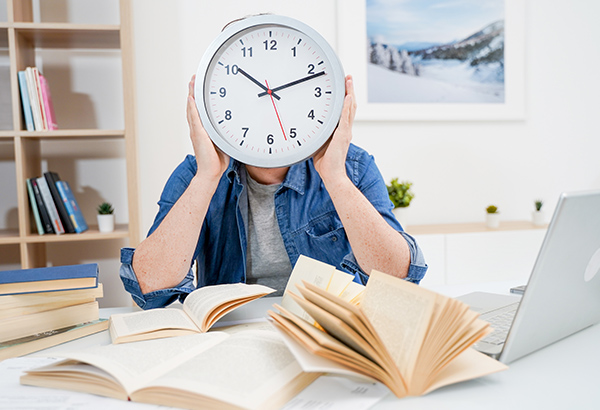 How Do I Structure Virtual Office Hours to Promote Student Use?
Despite the value inherent in office hours, students cannot benefit from office hours if they don't attend. Consequently, faculty waste time creating office hours that students do not use. It is essential to create and implement office hours with the unique needs of online students in mind so that faculty time is not wasted. The challenges of office hours are intensified in the remote, isolated context of the virtual classroom, but fortunately, current technology offers an array of solutions that allow faculty to adapt traditional views of office hours to meet the needs of online students more effectively.
This 20-Minute Mentor provides concrete strategies for designing, scheduling, and facilitating online office hours to maximize students' use. The presenter will provide the most useful ways to utilize office hours and align them with students' needs, preferences, and perspectives.
Learning Goals
After viewing this Magna 20-Minute Mentor, participants will be able to:
Understand the reasons why students don't attend traditionally structured office hours
Design virtual office hours in a manner that increases student use
Facilitate asynchronous virtual office hours
Integrate technologies to create and implement synchronous virtual office hours
Topics Covered
The advantages of virtual office hours
Synchronous vs. asynchronous office hours
Technologies for facilitating and scheduling remote office hours
Understanding students' use and perspective on virtual office hours
Strategies for increasing students' use of office hours
Audience
This program will benefit:
Faculty, including fulltime, adjunct, on-campus, online, and remote
Instructional designers who advise faculty
Faculty development professionals who advise faculty
Product Code: QM20FA
Campus Access License
With the purchase of the optional Campus Access License, registrants are granted a license to download the program contents to a password-protected network, server, or website for additional staff use. You will receive information on downloading the contents of the program within 3-5 business days after payment has been received by Magna.
Group Subscription Options
Assessment, Grading, and Feedback, Blended and Flipped Learning, Course Delivery and Instruction, Course Design and Preparation, Department and Program Evaluation and Assessment, Digital Library, Faculty, Faculty Support, Group Subscription, Institutional Culture, Leadership, Legal Concerns, Monday Morning Mentor, Online Assessment, Grading, and Feedback, Online Course Delivery and Instruction, Online Course Design and Preparation, Online Program Evaluation and Assessment, Online Program Strategy, Personal and Professional Development for Academic Leaders, Specific Student Populations, Student Engagement, Supporting Online Faculty, Teaching Strategies

$

999.00

Campus Safety, Compliance, Department and Program Evaluation and Assessment, Digital Library, Equity, Inclusion, and Diversity, Faculty Support, Group Subscription, Institutional Assessment, Institutional Culture, Leadership, Leadership, Online Program Evaluation and Assessment, Online Program Strategy, Personal and Professional Development for Academic Leaders, Regulatory Compliance, Risk Management, Strategic Planning, Student Support, Supporting Online Faculty, Title IX Clery and VAWA

From:

$

1,297.00

for 1 year