Magna Quest Live Overview
Discover the future of faculty development with Magna Quest: Your key to empowering educators, improving student outcomes, and ensuring retention in a rapidly changing higher education landscape, all without adding extra strain to your Center for Teaching and Learning (CTL). Join this free interactive live overview where you'll learn about its structure, practicality, benefits, and seamless integration.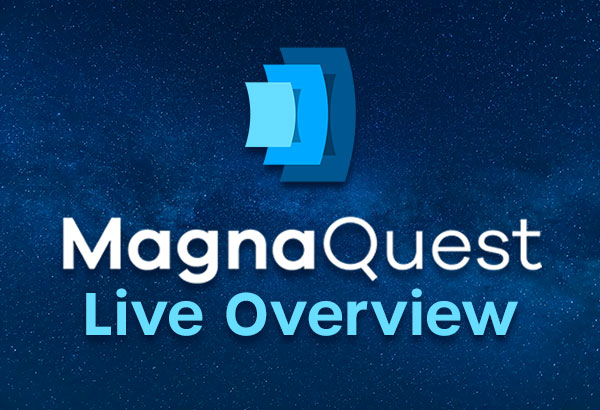 Begin Your Journey for Transformative Faculty Development.
In today's rapidly evolving higher education landscape, equipping faculty with the right skills and knowledge is crucial. Faculty having the tools and resources necessary to stay engaged, enhance their teaching, and stay ahead of teaching changes and technologies has the biggest impact on student engagement, success, and retention. That's where Magna Quest comes in, a transformative solution designed to address the specific needs of today's educators. Magna Quest is a cutting-edge faculty development tool meticulously designed to equip educators with the skills they need to excel in the classroom to improve student outcomes and impact retention – without adding extra strain to your Center for Teaching and Learning (CTL).
Join us for a free, no-obligation exclusive live overview of Magna Quest where you'll get a firsthand look at this research-based tool and gain valuable insights on its:
Comprehensive Structure: Explore the design principles and the underlying reasons that led to its creation.
Practical Functionality: Understand how Magna Quest works, the overall process involved, and what sets it apart from other solutions.
Incredible Benefits: Discover the profound impact Magna Quest has on faculty engagement, teaching quality, student outcomes, faculty development, and student retention.
Seamless Implementation: Learn how you can effortlessly integrate Magna Quest into your existing faculty development plan, with added support, and without imposing any additional burdens on your Center for Teaching and Learning (CTL).
This is not just a passive presentation; it's an interactive experience created to address your specific questions and concerns. Take this opportunity to dive into the transformative potential of Magna Quest and witness firsthand how it can reshape faculty development at your institution.
Why You Don't Want to Miss This!
Our Magna Editorial Team specifically curated Magna Quest based on customer input for more substantial professional development.
The live format provides unique interaction with our team so you can ask direct questions to get the exact answers you need.
Magna Quest is the only online faculty development curriculum that integrates with your on-campus Center for Teaching and Learning, providing tailored support to keep faculty engaged and motivated without an additional strain on the Center or your budget.
What Sets Magna Quest Apart?
Magna Quest offers 5 Credentials and 17 Proficiencies covering key topics like course design, teaching strategies, student engagement, diversity and inclusion, and technology for teaching. Developed by national teaching experts, our practical programs empower faculty with immediate classroom applications. Through a guided self-assessment, educators identify areas for growth, embarking on a journey to teaching excellence and student success.
Magna Quest seamlessly integrates with your on-campus Center for Teaching and Learning, providing resources and support for campus coaches. As Magna Quest Campus Coaches, your program facilitators receive ongoing assistance from Magna Publications, ensuring impactful faculty development initiatives.
Don't miss out on this chance to explore the future of faculty development. Reserve your spot today for this free, no obligation live overview and embark on a journey toward unlocking the full potential of your teaching staff. Magna Quest awaits, ready to empower your faculty and revolutionize your institution's teaching landscape.
Product Code: OC23QD
Meet Your Presenter: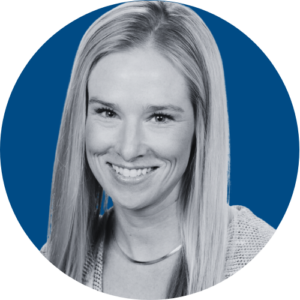 Mackenzie Cahill
Staff Development Consultant
Mackenzie assists clients with finding their ideal Magna resource. Whether you are looking to achieve personal goals, hit professional milestones, or take your institution to the next level, count on Mackenzie to be your partner in progress! With a background in education, Mackenzie is all about empowering and enriching educators and helping improve students' educational experiences.