Evaluating Online Teaching
Discover the best methods for evaluating online teaching in the classroom and learn to develop a framework for evaluations.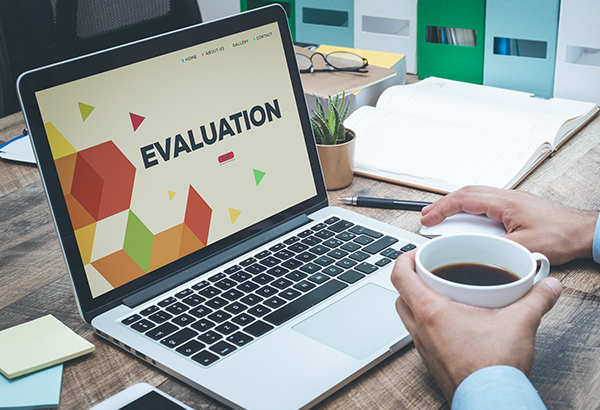 Group Enrollment Pricing

1 person

$329 per person

2-4 people

$295 per person

5-9 people

$209 per person

10-19 people

$165 per person

20-39 people

$139 per person
Group Enrollment discounts are applied in the cart.
The course enrollment will expire one year after activation.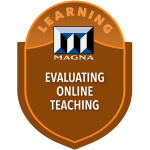 "I thought the information was easy to understand and very useful."
Patricia Jordan
Academic Director, Online Training and Technology, Spartanburg Community College
"This was a great course… I will definitely be able to use this information to improve my own courses/teaching and will recommend this course to my supervisor."
Kimberlee Brent
Assistant Professor of Education, Ilisagvik College
"I think pertinent information was provided quite succinctly – perfect for retaining and implementing immediately."
Jeanne Norville
Curriculum and Instructional Technology Designer, Bermuda College
Accountability is as important in an online classroom as it is in a traditional one. We want to know instructors are performing well and that students are being served.
But evaluation presents some challenges. Things like student engagement, classroom presence, learning outcomes…these and many other measures of faculty success require different assessment tools and criteria in the online modality than when evaluating face-to-face teaching.
Evaluating Online Teaching is a five-part Magna Online Course that can help you develop a workable framework for conducting evaluations.
Led by Thomas J. Tobin, PhD, this 3-hour insight-filled course will guide you in:
Choosing the observation methods and evaluation tools appropriate to online teaching
Determining how much observation to do, and when and where to do it
Making informed judgments about formative and summative learning performance
Gathering different types of student feedback
Identifying and measuring behaviors unique to online teaching
Making promotion and employment decisions
You'll get the help you need to maintain a vibrant, respected online teaching community dedicated to continuous improvement and upholding the integrity of your online curriculum.
The course is designed for convenient learning. Participants can start and stop at any point and access the content from virtually any device. A final check on learning leads to a certificate of completion. Supplemental materials support the course content, and include handouts, full transcripts, readings, and links to online resources.

Giving your online faculty meaningful evaluations serves your institutions need to protect standards; it serves your students need for the best possible instruction; and it serves your online faculty's need for accurate assessment and full recognition of their good work. Evaluating Online Teaching can help you accomplish all those goals. Order it today!
Learning Goals
After completing Evaluating Online Teaching, participants will be able to:
Identify the teaching practices unique to online teaching
State the four categories of interactions online teaching practices fall into
Name five places to look in learning management systems for evidence of good teaching interactions
Recognize the difference between what constitutes good-and not-so-good-online teaching.
Use a peer evaluation rubric for evaluating online teaching
Describe informal online teaching actions and behaviors




Group Enrollment:
Discount pricing is available for multiple seats purchased at the same time.
For 10 or more seats, please contact Magna Sales at sales@magnapubs.com or call 800-433-0499 ext. 183 to receive a customized quote.
The course enrollment will expire one year from date of purchase.
Product Code: OO19AD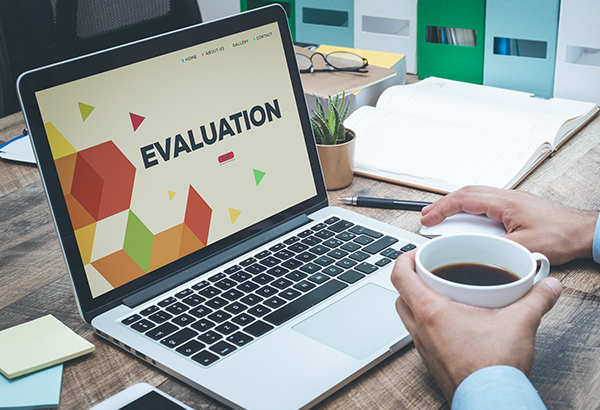 Group Enrollment Pricing

1 person

$329 per person

2-9 people

$229 per person

10-49 people

$179 per person

50-99 people

$159 per person
Group Enrollment discounts are applied in the cart.
The course enrollment will expire one year after activation.
If you are not completely satisfied with your purchase, you may cancel the order within 30 days of purchase and receive a full refund.
Group Subscription Options
Campus Safety, Compliance, Department and Program Evaluation and Assessment, Digital Library, Equity, Inclusion, and Diversity, Faculty Support, Group Subscription, Institutional Assessment, Institutional Culture, Leadership, Leadership, Online Program Evaluation and Assessment, Online Program Strategy, Personal and Professional Development for Academic Leaders, Regulatory Compliance, Risk Management, Strategic Planning, Student Support, Supporting Online Faculty, Title IX Clery and VAWA

From:

$

1,297.00

for 1 year

Assessment, Grading, and Feedback, Blended and Flipped Learning, Course Delivery and Instruction, Course Design and Preparation, Department and Program Evaluation and Assessment, Digital Library, Faculty, Faculty Support, Group Subscription, Institutional Culture, Leadership, Legal Concerns, Monday Morning Mentor, Online Assessment, Grading, and Feedback, Online Course Delivery and Instruction, Online Course Design and Preparation, Online Program Evaluation and Assessment, Online Program Strategy, Personal and Professional Development for Academic Leaders, Specific Student Populations, Student Engagement, Supporting Online Faculty, Teaching Strategies

$

999.00