Listen to the Data: Create a Data-Informed Culture
This presentation will examine the terminology and its impact on the institution, describe the challenges and benefits of its implementation, illustrate the resources/skill-sets needed, and offer real-world examples of analyses that help to predict future student demand by identifying the data elements necessary for success.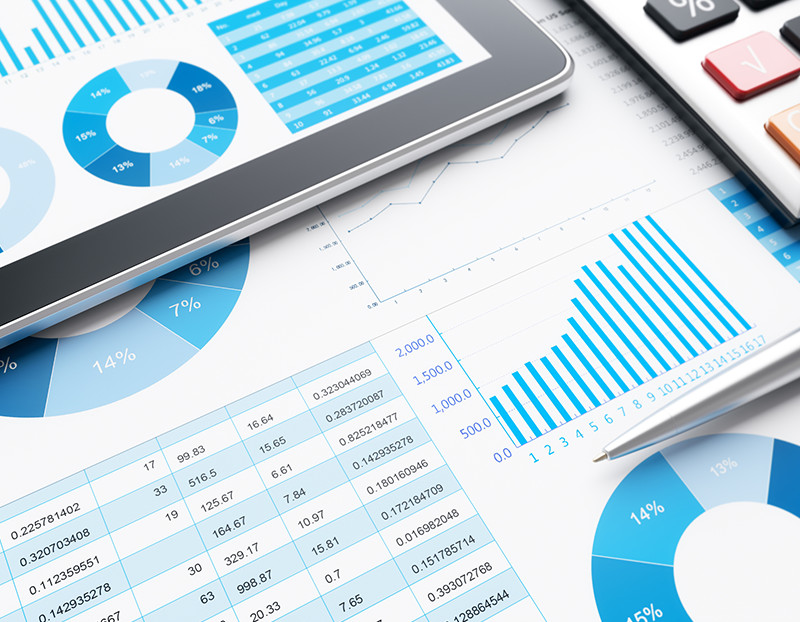 We all want students to succeed.
For decades, academic leaders have worked diligently to implement best practices, measure outcomes, survey students, and evaluate strengths and weaknesses, all to inform program design and student success rates.
Yet, despite these endeavors, many institutions are finding student retention and graduation numbers have plateaued. The questions are: Where do we go from here? How can you reach those students who need support and ensure you are providing that support in the right way, at the right time?
The answer is in the data.
Most institutions collect data, but only a handful understand how to use this timely information to inspire data-driven change.
This seminar, Listen to the Data: Create a Data-Informed Culture, examines data-driven change and its impact on institutions. By uncovering methods and metrics that target roadblocks to student success and faculty productivity, you can create a culture informed by data—rather than one driven by anecdotes.
Benefits
What does data-driven change look like at your institution? Despite being constantly encouraged to do more with less, many academic leaders and administrative managers lack both the knowledge and resources to address critical issues.
Here's your chance to discover a wealth of best practices that will allow you to tell your story of student success and lifelong learning in the face of legislative mandates that demand evidence of these accomplishments.
By ordering this online seminar, you will discover how to:
Differentiate between data-driven and data-informed terminology, including the hierarchy of knowledge and buzzwords of the day (such as predictive analytics, data scientists, and big data)
Identify the skill sets needed to hire new or develop resources to become data-informed, so you can move the needle on culture change
Measure outcomes that will have the greatest impact on student success and institutional effectiveness
Develop key performance indicators that will tell the story of your department or school through data instead of anecdotes
Learning Goals
Becoming a data-informed institution is a goal most academic leaders aspire to, but shifting the culture to become data-informed takes accurate and timely information and resources.
This online seminar will provide concrete strategies for evaluating student and faculty success and help you create a more responsive institution that serves the needs of everyone involved. You will:
Understand how to communicate goals to everyone in the organization to increase enrollment, decrease costs, and improve learning experiences
Gain real-world examples of ways to transform the culture of your institution from anecdotal to data-informed
Address the challenges of data quality, data governance,knowledge management,and the intersection of the three major organizational units that can help drive change, including institutional research, information technology, and institutional effectiveness
Discover ways to predict future student demand by identifying the data elements necessary for success
Topics Covered
Transitioning from an anecdotal to a data-informed institutional culture
Concrete strategies for evaluating the success of both students and faculty
Creating a responsive institution to serve the needs of students, faculty, and staff
Communicating goals and ideas to stakeholders across the organization
Increasing enrollment and retention while improving learning outcomes and graduation rates
Audience
This seminar is intended for academic leaders keen on overcoming the plateau and creating data-driven change at their institutions. This includes:
Directors of institutional research
Directors of assessment
CIOs
Deans
Directors
VPs
Purchase
With the right knowledge and resources, you can create a data-informed culture at your institution. Order today to start unlocking the methods and metrics you need to improve student success and boost faculty productivity.
Product Code: OC17FA
Campus Access License
With the purchase of the optional Campus Access License, registrants are granted a license to download the program contents to a password-protected network, server, or website for additional staff use. You will receive information on downloading the contents of the program within 3-5 business days after payment has been received by Magna.
Group Subscription Options
Campus Safety, Compliance, Department and Program Evaluation and Assessment, Digital Library, Equity, Inclusion, and Diversity, Faculty Support, Group Subscription, Institutional Assessment, Institutional Culture, Leadership, Leadership, Online Program Evaluation and Assessment, Online Program Strategy, Personal and Professional Development for Academic Leaders, Regulatory Compliance, Risk Management, Strategic Planning, Student Support, Supporting Online Faculty, Title IX Clery and VAWA

From:

$

1,297.00

for 1 year

Assessment, Grading, and Feedback, Blended and Flipped Learning, Course Delivery and Instruction, Course Design and Preparation, Department and Program Evaluation and Assessment, Digital Library, Faculty, Faculty Support, Group Subscription, Institutional Culture, Leadership, Legal Concerns, Monday Morning Mentor, Online Assessment, Grading, and Feedback, Online Course Delivery and Instruction, Online Course Design and Preparation, Online Program Evaluation and Assessment, Online Program Strategy, Personal and Professional Development for Academic Leaders, Specific Student Populations, Student Engagement, Supporting Online Faculty, Teaching Strategies

$

999.00