Seven Ways to Facilitate Effective Online Discussions
Gain a variety of strategies to create discussion board activities that your students find interesting and also strategies to effectively facilitate discussions and manage the workload related to reading and grading posts.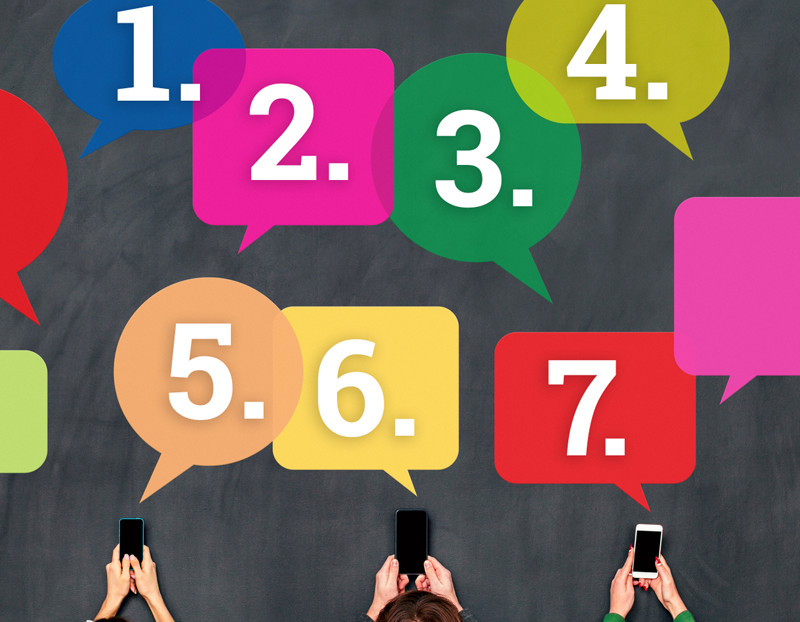 If you're having trouble getting students to engage in online discussions, perhaps it's time to rethink how you use the tool.
Meaningful online discussions that promote learning and build community don't happen spontaneously. They require careful planning, good questioning techniques, and strong instructor presence.
The formulaic read-post-and-respond approach can ultimately make discussions feel like busywork, rather than a valuable learning activity. Students get bored, the comments become repetitive, and instructors feel overwhelmed by the number of posts they need to review.
Order the Seven Ways to Facilitate Effective Online Discussions online seminar, presented by Brian Udermann, PhD. You'll explore these problems candidly and learn solutions that you can use to draw students in and sustain a lively online learning environment.
Benefits
Online discussions can be a rewarding way for students to engage with their instructor, other students, and the course material. Successfully integrating this teaching tool without turning off students is a whole other story.
This presentation will help you improve the quality of your discussion boards and enhance online student engagement.
In this online seminar, you'll learn:
The special challenges that online discussions present
Strategies for making discussions captivating
Various methods for engaging students and holding their attention
How online discussions can increase student retention rates
Udermann draws on his 20 years of experience in online education to provide personal anecdotes and practical examples illustrating practical strategies that will engage rather than repel students
Learning Goals
This presentation equips you with a better understanding of how online discussions can work for students and how to overcome potential obstacles confidently and efficiently.
Upon completion of this seminar, you'll be able to:
Articulate the benefits that online discussions provide
Recognize possible problems before they flare up and address them proactively
Gain strategies for making online discussions engaging for your students
Critique and grade posts efficiently and promptly
Topics Covered
This presentation will explore some common challenges to every online discussion, such as poor student participation or students who try to hijack the discussion, and reveal classroom-tested strategies for managing a rewarding discussion.
You'll also learn how effective online discussions can spur student achievement and ensure high enrollment and retention rates.
Audience
School personnel with a fundamental- to intermediate-level eLearning background who are looking for ways to improve their online discussions will gain valuable insights from this presentation, particularly:
Instructional designers
Instructional technologists
eLearning specialists
Curriculum development specialists
Faculty members in any department
Program directors
Directors of online education
Directors of eLearning
Department chairs
Purchase
Online discussions can deepen the quality of students' education and open up new learning vistas. They can also be challenging tools to manage and master. Register today to see how to enhance them for your pedagogical goals.
Product Code: QC17EA
Campus Access License
With the purchase of the optional Campus Access License, registrants are granted a license to download the program contents to a password-protected network, server, or website for additional staff use. You will receive information on downloading the contents of the program within 3-5 business days after payment has been received by Magna.
Group Subscription Options
Campus Safety, Compliance, Department and Program Evaluation and Assessment, Digital Library, Equity, Inclusion, and Diversity, Faculty Support, Group Subscription, Institutional Assessment, Institutional Culture, Leadership, Leadership, Online Program Evaluation and Assessment, Online Program Strategy, Personal and Professional Development for Academic Leaders, Regulatory Compliance, Risk Management, Strategic Planning, Student Support, Supporting Online Faculty, Title IX Clery and VAWA

From:

$

1,297.00

for 1 year

Assessment, Grading, and Feedback, Blended and Flipped Learning, Course Delivery and Instruction, Course Design and Preparation, Department and Program Evaluation and Assessment, Digital Library, Faculty, Faculty Support, Group Subscription, Institutional Culture, Leadership, Legal Concerns, Monday Morning Mentor, Online Assessment, Grading, and Feedback, Online Course Delivery and Instruction, Online Course Design and Preparation, Online Program Evaluation and Assessment, Online Program Strategy, Personal and Professional Development for Academic Leaders, Specific Student Populations, Student Engagement, Supporting Online Faculty, Teaching Strategies

$

999.00