How Can I Optimize Announcements to Help Online Students Navigate My Class?
For online instructors or teachers who want to maximize learning without significantly adding to instructor workload, this 20-Minute Mentor details how comprehensive communication, grounded in pedagogy, can enhance learning even through simple tools such as course announcements.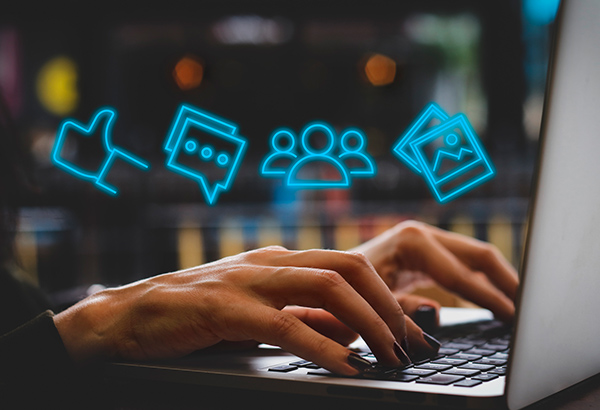 How Can I Optimize Announcements to Help Online Students Navigate My Class?
The online classroom requires instructors to develop and implement a comprehensive communication strategy—something separate from content and grounded in pedagogy, with support of the student learner top of mind. The announcement feature is one tool that instructors can use for this purpose.
The announcement functionality in an online class can be more than just a greeting, or a way to wrangle a list of due dates. Students need to understand how to navigate not only the logistical aspect of your course, but also the content outcomes. By creating a roadmap—not only to your course but to a larger idea of academic and personal success—announcements in your online classes can support students in their day-to-day work while preparing them for a brighter and more fulfilling tomorrow.
In this 20-Minute Mentor, you'll look at ways to focus the frequency of announcements and establish a roadmap to help set student expectations.
Learning Goals
After viewing this Magna 20-Minute Mentor, participants will be able to:
Signal the announcement space as a dynamic and important element of the online classroom
Demonstrate complex critical thinking by varying announcement content
Exemplify consistent engagement through a cadence of announcement frequency
Illustrate the connections between course content and academic/career goals
Topics Covered
Just-in-time logistical broadcasts
Concentrated bursts of instructional content
An expanded understanding of underlying themes to enrich a sense of the educational journey
Audience
This program will benefit:
Faculty
Instructional Designers
Product Code: QM20KA
Campus Access License
With the purchase of the optional Campus Access License, registrants are granted a license to download the program contents to a password-protected network, server, or website for additional staff use. You will receive information on downloading the contents of the program within 3-5 business days after payment has been received by Magna.
Group Subscription Options
Assessment, Grading, and Feedback, Blended and Flipped Learning, Course Delivery and Instruction, Course Design and Preparation, Department and Program Evaluation and Assessment, Digital Library, Faculty, Faculty Support, Group Subscription, Institutional Culture, Leadership, Legal Concerns, Monday Morning Mentor, Online Assessment, Grading, and Feedback, Online Course Delivery and Instruction, Online Course Design and Preparation, Online Program Evaluation and Assessment, Online Program Strategy, Personal and Professional Development for Academic Leaders, Specific Student Populations, Student Engagement, Supporting Online Faculty, Teaching Strategies

$

999.00

Campus Safety, Compliance, Department and Program Evaluation and Assessment, Digital Library, Equity, Inclusion, and Diversity, Faculty Support, Group Subscription, Institutional Assessment, Institutional Culture, Leadership, Leadership, Online Program Evaluation and Assessment, Online Program Strategy, Personal and Professional Development for Academic Leaders, Regulatory Compliance, Risk Management, Strategic Planning, Student Support, Supporting Online Faculty, Title IX Clery and VAWA

From:

$

1,297.00

for 1 year