What Interventions Help Students Master Deep Reading and Engage with Assignments?
For faculty who have mixed- or low-level reading skills among students combined with course materials that are reading intensive, this 20-Minute Mentor details skills to implement that help strengthen student reading as well as instructional techniques to intervene before students lag behind.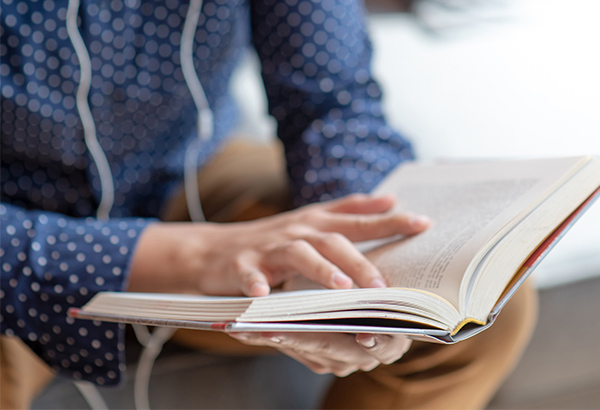 What Interventions Help Students Master Deep Reading and Engage with Assignments?
Most academic courses require learners to do some amount of reading to provide background in core concepts, to demonstrate applications and use cases, and to elaborate intriguing new applications and directions. However, reading is a skill—one that learners may not possess when they walk in the door. Even if it's not an explicit part of the course curriculum, spending some time talking about reading expectations and best practices can reap real and positive benefits.
This 20-Minute Mentor explores different ways to frame the reading requirements in your academic class and make reading strategies a part of the conversation from day one—which will lead students to more rewarding engagement. You'll also examine interventions you can introduce to make the reading in your courses more dynamic and engaging for your students.
Learning Goals
After viewing this Magna 20-Minute Mentor, participants will be able to:
Discuss how to make reading part of the conversation in any course, from day one
Establish some best practices for reading course-related materials
Check students' knowledge retention and reading habits as the course goes on
Develop and apply specific interventions to model and support active reading of course content
Topics Covered
How to instruct students to apply deep and active reading to course materials
Strategies to teach students for notetaking and retention when reading course materials
Pulse check for content comprehension and proper reading habits
Specific interventions to help support student reading in your course
Audience
This program will benefit:
Faculty
Instructional Designers
Product Code: PM22JA
Campus Access License
With the purchase of the optional Campus Access License, registrants are granted a license to download the program contents to a password-protected network, server, or website for additional staff use. You will receive information on downloading the contents of the program within 3-5 business days after payment has been received by Magna.
Group Subscription Options
Assessment, Grading, and Feedback, Blended and Flipped Learning, Course Delivery and Instruction, Course Design and Preparation, Department and Program Evaluation and Assessment, Digital Library, Faculty, Faculty Support, Group Subscription, Institutional Culture, Leadership, Legal Concerns, Monday Morning Mentor, Online Assessment, Grading, and Feedback, Online Course Delivery and Instruction, Online Course Design and Preparation, Online Program Evaluation and Assessment, Online Program Strategy, Personal and Professional Development for Academic Leaders, Specific Student Populations, Student Engagement, Supporting Online Faculty, Teaching Strategies

$

999.00

Campus Safety, Compliance, Department and Program Evaluation and Assessment, Digital Library, Equity, Inclusion, and Diversity, Faculty Support, Group Subscription, Institutional Assessment, Institutional Culture, Leadership, Leadership, Online Program Evaluation and Assessment, Online Program Strategy, Personal and Professional Development for Academic Leaders, Regulatory Compliance, Risk Management, Strategic Planning, Student Support, Supporting Online Faculty, Title IX Clery and VAWA

From:

$

1,297.00

for 1 year