Faculty Engagement Institute
Faculty engagement is critical to student success and maintaining a vibrant university community. It has become increasingly challenging to keep faculty engaged at high levels as working conditions have evolved over the last two decades. This two-part live virtual workshop, geared toward academic leaders who focus on faculty development, provides evidence-based solutions from the Journal of Faculty Development to seven common barriers of engagement.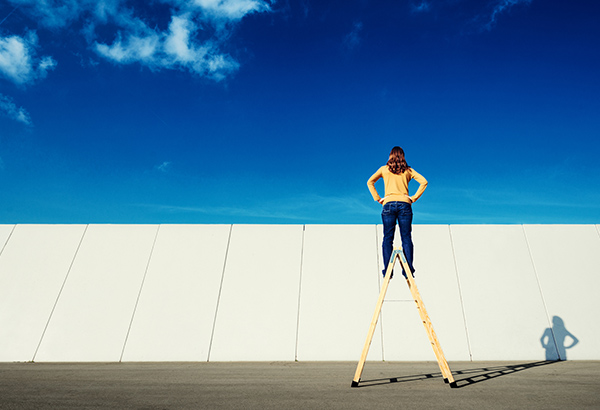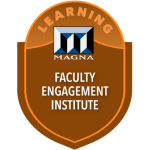 ---
Winter Offering
Thursday, January 18 & Friday, January 19, 2024—9:00 AM – 12:00 PM Central
---

Is faculty engagement declining on your campus?
You aren't alone in answering "yes". When faculty experience technology-induced cognitive overload, set boundaries related to stress and overwork, or "quiet quit" it's noticeable. How can you reengage faculty and establish, build, and strengthen the connections to the institutions beyond their students and classrooms?
In this live two-part virtual workshop, your presenters, Russell Carpenter, Eastern Kentucky University and Kevin Dvorak, Nova Southeastern University, will examine seven barriers to faculty engagement and offer numerous evidence-based solutions that you can try in your own programs. As a group, you'll build a Faculty Engagement Matrix to identify engagement barriers, their impacts, and approaches to addressing them in a productive and rewarding way.
Take away proven strategies from experts! Your presenters also serve as the editor-in-chief and senior editor for the Journal of Faculty Development. Their contributions to the September 2022 special section on Faculty (Re)Engagement have garnered significant attention, offering valuable insights into effectively engaging faculty in both online and in-person teaching, and their work is widely acclaimed.
"Such an enjoyable workshop. Good to know we are not alone regarding this subject!"
Dr. Heather M. Brown
Instructional Designer, Tidewater Community College
"The matrix was really helpful, and helped me come up with some ideas and solutions I wouldn't have otherwise. It was also really great to get to exchange ideas and learn some strategies that have already worked well from Russell."
"I learned a lot! Expanded my thinking of the topic but also can't address everything if my institution isn't make faculty engagement a priority. Gave me a lot to think about and where I can help move the needle."
How Does This Virtual Workshop Work?
This virtual workshop takes place in two 3-hour Zoom sessions with your presenters and fellow registrants.
Attendance is limited to the first 48 registrants to provide the most effective coaching experience possible.
Virtual, synchronous learning gives you time to interact, learn, and ask questions of the presenter and other participants.
The two-part presentation allows for reflection and application of workshop materials between sessions.
A digital badge is awarded after completing the workshop.

Learning Goals
Upon completion of this virtual workshop, you'll be able to:
Recognize the seven barriers to faculty engagement
Discover multiple evidence-based methods to overcome the seven barriers to engagement
Apply proven strategies to reengage faculty who may be facing one or more of the seven barriers to engagement

Topics Covered
Part I – The institute begins by setting the context for the challenges associated with faculty engagement amid busy academic environments. Bringing diverse perspectives, panelists will focus on the seven barriers identified to faculty engagement including mental exhaustion; stress and trauma; increased teaching workload; varying institutional response, support, or resources; changing technology; managing responsibilities that span personal and professional (health, home, and family); and inclusion.
Part II – Panelists and participants will offer evidence-based solutions to faculty engagement based on research, effective program or initiative design, or successful practices they have developed on their own campuses. Participants will be encouraged to share their perspectives and ideas.

Who Should Attend?
Educational Developers
Faculty Developers
Department Chairs

Interested in Hosting This Workshop for Your Campus?
You have the ability to make this a Campus Exclusive virtual workshop! With a Campus Exclusive virtual workshop, you: pick the date that best works for you and your group, take advantage of a special discount you can't get anywhere else, and bring top-ranked instructors directly to your group in a live atmosphere. Find out how you can have your own Campus Exclusive virtual workshop scheduled in a closed group for a minimum of 20 of your faculty or staff!
I want a Campus Exclusive virtual workshop!
---
Winter Offering Product Code: OW24AD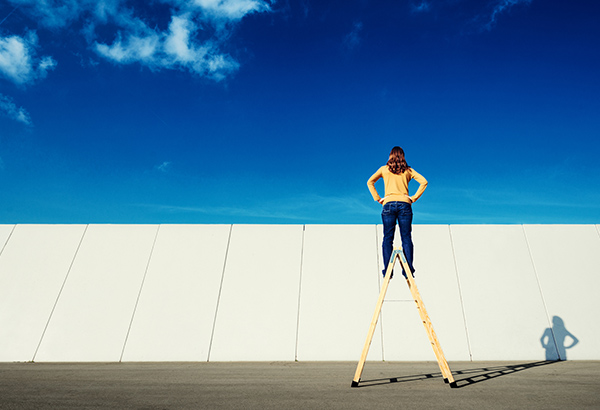 Group Enrollment Pricing

1 person

$389 per person

2-4 people

$349 per person

5-9 people

$329 per person

10-19 people

$299 per person

20-24 people

$269 per person

25-29 people

$249 per person

30+ people

$229 per person
This virtual workshop has a registration limit of 30 participants per session option.
Group Subscription Options
Campus Safety, Compliance, Department and Program Evaluation and Assessment, Digital Library, Equity, Inclusion, and Diversity, Faculty Support, Group Subscription, Institutional Assessment, Institutional Culture, Leadership, Leadership, Online Program Evaluation and Assessment, Online Program Strategy, Personal and Professional Development for Academic Leaders, Regulatory Compliance, Risk Management, Strategic Planning, Student Support, Supporting Online Faculty, Title IX Clery and VAWA

From:

$

1,297.00

for 1 year

Assessment, Grading, and Feedback, Blended and Flipped Learning, Course Delivery and Instruction, Course Design and Preparation, Department and Program Evaluation and Assessment, Digital Library, Faculty, Faculty Support, Group Subscription, Institutional Culture, Leadership, Legal Concerns, Monday Morning Mentor, Online Assessment, Grading, and Feedback, Online Course Delivery and Instruction, Online Course Design and Preparation, Online Program Evaluation and Assessment, Online Program Strategy, Personal and Professional Development for Academic Leaders, Specific Student Populations, Student Engagement, Supporting Online Faculty, Teaching Strategies

$

999.00