How Can I Use Assessment Data to Provide Meaningful Feedback and Deeper Learning?
Explore solutions to the common feedback challenges faced by educators and efficiently learn how to leverage assessment data, deliver meaningful feedback, and enhance your teaching practices.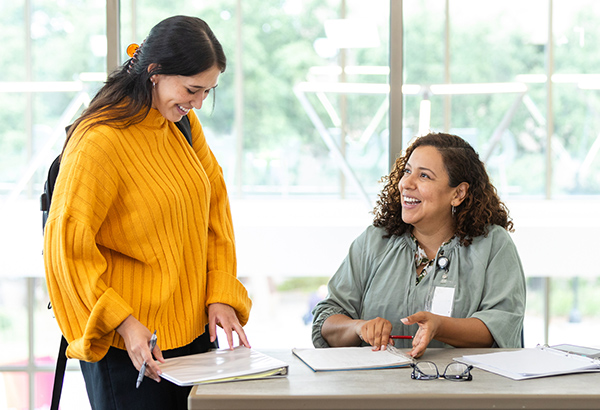 How Can I Use Assessment Data to Provide Meaningful Feedback and Deeper Learning?
Providing meaningful feedback is a pivotal aspect of the teaching and learning process but is often filled with obstacles for educators. They often grapple with time constraints, preventing them from offering in-depth feedback, while their provided guidance may not be effectively absorbed by students. Another challenge is ensuring their feedback dives deep enough into the subject matter, which often veers into dispending information rather than crafting constructive feedback. Regardless of the challenge posed, without meaningful feedback, students will continue to repeat the same errors from assignment to assessments.
In this Magna 20-Minute Mentor, Nichole Barta, EdD, presents a solution to these feedback challenges. In just 20 minutes, she will:
demonstrate how assessment data can be leveraged to address these issues
identify essential elements for delivering meaningful feedback
emphasize how assessment data can be harnessed to inform teaching practices effectively
Come away with valuable insights into developing an assessment system tailored to your specific course which will empower you to provide feedback that not only enriches student learning but also enables you to adapt your teaching techniques to enhance students' classroom performance.
Learning Goals
After viewing this Magna 20-Minute Mentor, participants will be able to:
Understand key principles for delivering meaningful feedback
Implement strategies to overcome feedback challenges and actively engage students in the feedback process
Use assessment data to deliver targeted and actionable feedback that enhances student learning
Leverage assessment data to inform instruction to better support student learning outcomes
Topics Covered
Challenges in providing meaningful feedback
Principles in providing meaningful feedback
Strategies to address feedback challenges
Practical examples of implementing feedback strategies
Using assessment data to support student learning outcomes through the lens of both instructor and student
Audience
This program will benefit:
Product Code: PM23PA
Campus Access License
With the purchase of the optional Campus Access License, registrants are granted a license to download the program contents to a password-protected network, server, or website for additional staff use. You will receive information on downloading the contents of the program within 3-5 business days after payment has been received by Magna.
Group Subscription Options
Assessment, Grading, and Feedback, Blended and Flipped Learning, Course Delivery and Instruction, Course Design and Preparation, Department and Program Evaluation and Assessment, Digital Library, Faculty, Faculty Support, Group Subscription, Institutional Culture, Leadership, Legal Concerns, Monday Morning Mentor, Online Assessment, Grading, and Feedback, Online Course Delivery and Instruction, Online Course Design and Preparation, Online Program Evaluation and Assessment, Online Program Strategy, Personal and Professional Development for Academic Leaders, Specific Student Populations, Student Engagement, Supporting Online Faculty, Teaching Strategies

$

999.00

Campus Safety, Compliance, Department and Program Evaluation and Assessment, Digital Library, Equity, Inclusion, and Diversity, Faculty Support, Group Subscription, Institutional Assessment, Institutional Culture, Leadership, Leadership, Online Program Evaluation and Assessment, Online Program Strategy, Personal and Professional Development for Academic Leaders, Regulatory Compliance, Risk Management, Strategic Planning, Student Support, Supporting Online Faculty, Title IX Clery and VAWA

From:

$

1,297.00

for 1 year