The Leadership in Higher Education Conference presents three plenary sessions for this virtual conference event. Hear from innovative professionals with engaging thoughts on trends and opportunities in higher education today.
---
Pathways: Hope, Help, and the Way Forward
Brad Williams, Oklahoma State University-Oklahoma City President
If you've spent any amount of time working in higher education you've likely heard conversations about students' perceived lack of direction, seeming lack of hope, and overall need for help. However, these themes aren't only applicable to students' lives but often our own lives, as campus professionals. We face a growing list of state and federal regulations and compliance reporting, political battles around diminishing resources and increasing expectations, and a public that is questioning education's value and relevance. To engage and inspire our students, and each other, we must, first, be reminded of our incredible opportunity and critical role in advancing a fellow human being toward realizing their full potential, and that human being's destiny to serve society in a unique way. This plenary presents an operational philosophy and a range of examples of how OSU-OKC is working to illuminate the pathway to success (for students, faculty, and staff) by offering, hope, help, and the way forward.
About the Presenter: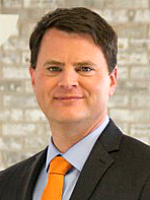 Brad Williams
Brad Williams, PhD became OSU-OKC's fifth president in January 2018. Williams works closely with his team to transform the processes, services, and culture surrounding OSU-OKC's student experience. A champion of students, Williams leads initiatives that align campus and community resources with programming that offers students hope, help, and a way forward. A champion of faculty and staff, Williams models a renewed sense of purpose and servant leadership as the foundation for nurturing a campus climate that values kindness, personal growth and development, and career exploration.
---
Cracking the Code: Essential Elements of Highly Effective Leadership
Courtney Plotts, CASEPS
What is your leadership formula? Leadership is an integral part of higher education. If higher education is going to continue to experience change, educational leaders will need to develop sustainable leadership practices that can whether disruption and innovation. Dr. Courtney Plotts introduces a new way to think about leadership and its application in higher education through the lens of various human dimensions of leadership. She offers practical advice on creating a personal leadership formula for higher education professionals.
About the Presenter: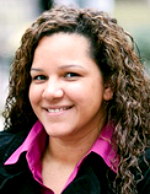 Courtney Plotts
Courtney Plotts, PhD, is a dynamic keynote speaker, author, and professor. Plotts is the national chair of the Council For At Risk Student Education and Professional Standards, the country's only organization that provides standards for working with marginalized and nontraditional students in kindergarten through college. Her role as national chair includes training, consulting, and research. Her subject matter expertise has been used in a variety of books, most recently Small Teaching Online by Flower Darby with James M. Lang (2019). Plotts was recognized in 2017 by the California State Legislature for a bold commitment to change in education.
Plotts holds a PhD and MA in psychology from Northcentral University and MA in education (curriculum and instruction) from the University of Phoenix.
---
Academic Leadership: Future Trends and Issues
The Leadership in Higher Education advisory board will reflect on trends and themes revealed during the conference and participate in a sure-to-be lively discussion about future challenges and opportunities to lead in all institutions of higher education. 
---