Get Your Message in Front of Educators Hungry for New Teaching and Learning Ideas

The Teaching Professor Annual Conference attracts more than 1000 educators dedicated to transforming lives through teaching. Plan to be part of the action with your participation in the 2024 event, taking place in New Orleans, Louisiana on June 7-9, 2024. You will receive exclusive opportunities to network with educators and showcase your company's thought leadership.
Conference opportunities include:
Exhibitor tables
Speaking opportunities
Mobile app notifications
Sponsored emails
Branded conference swag
Welcome and keynote session sponsorships
The Teaching Professor Conference offers a diverse and flexible selection of sponsorship and exhibiting opportunities that can be tailored to help your company expand its reach, build brand awareness, and generate new leads!
Teaching Professor Conference Attendees: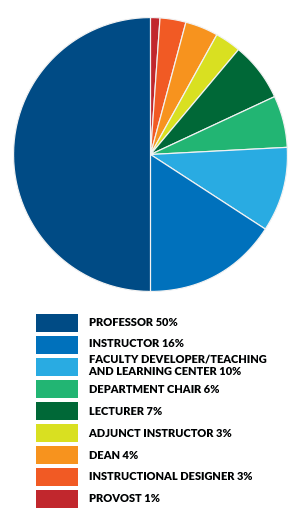 Contact information:
Bill Haight
bill.haight@magnapubs.com
608-227-8111