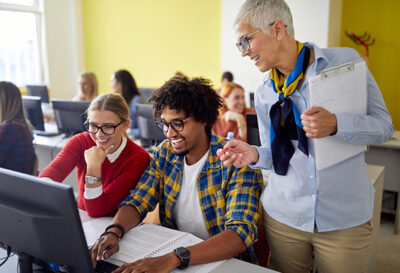 Teaching Strategies and Professional Development for Teachers and Faculty
Learn new teaching strategies and get professional development for teachers and faculty with our online courses and seminars. Browse the catalog now and signup for instant access.
$

389.00
Do you want to enhance the learning environment for your students and yourself? Mindful strategies will help teachers become more self-aware, manage stress more effectively, improve decision-making skills, and engage students better. Mind Full to Mindful: Strategies to Enhance Teaching and Learning will show you how.