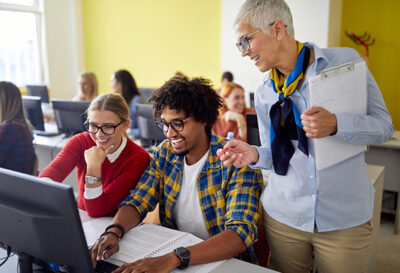 Teaching Strategies and Professional Development for Teachers and Faculty
Learn new teaching strategies and get professional development for teachers and faculty with our online courses and seminars. Browse the catalog now and signup for instant access.
$

39.00 –

$

697.00
For faculty who want to create an equitable and inclusive teaching environment for all students, this Magna Online Seminar instills two psychosocial interventions to counteract systemic disadvantage and provide a more equitable opportunity for the academic success of BIPoC students.