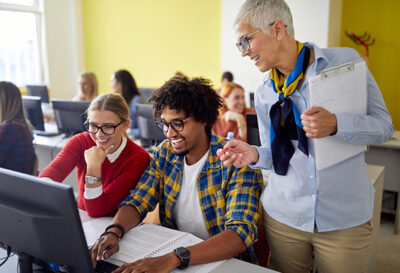 Teaching Strategies and Professional Development for Teachers and Faculty
Learn new teaching strategies and get professional development for teachers and faculty with our online courses and seminars. Browse the catalog now and signup for instant access.
$

329.00
Help your team fight anxiety, burnout, and other mental health challenges Now's the Time to Make Mental Health a Priority for Your Faculty and Staff One thing that is common across higher education right now is burnout. This is a sensitive issue because it affects everyone differently and no one really wants to talk about it very much. What would happen if your faculty and staff were rejuvenated and fully ready to meet the challenges ahead? What if they could spend one hour a month to get the well-being guidance, they so desperately need from education experts? How would that impact productivity on your campus? Right now, Magna is offering a special course presented by educators, for educators.