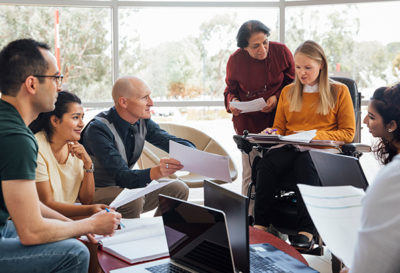 Educational Leadership Training for Teachers and Faculty
Get current educational leadership training for teachers and faculty. Browse our catalog and access our online courses today!
$

0.00
Colleges and universities have a long-standing role in advancing civil discourse. How can we lead our communities in a meaningful and healing way when we are geographically displaced and relying on remote, online communication? For academic leaders and faculty who are challenged with effective communication during a time of social unrest, this free Magna Online Seminar provides direction for leaders to provide healing, helping, education, and engagement.