The Two Greatest Skills Gen-Z Leaders Must Learn Today to Thrive Tomorrow
Odell Bizzell, Impact Enterprises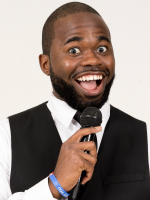 In the midst of everything that is happening and has happened everyone is wondering, "What's next?" In this high energy keynote presentation student leaders will learn:
2 ancient-time tested skills every Gen-Z leader must develop to overcome obstacles no matter the circumstance.
The 'missing' piece that every student leader must define and fill in right now.
1 major activity all leaders must do right now to create positive momentum in the face of negative circumstances
Core Genius™: Debunking the Biggest Myth of Leadership
Joe Urbanski, Collegiate Empowerment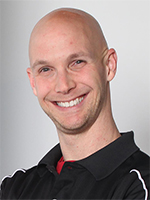 Let's debunk the myth that all leaders are created alike and must learn to lead in the same way. In fact, there are four unique types of leaders, each providing their own solutions to the world: direction, confidence, capability, and structure. These are the four profiles of Core Genius and in order for you to lead in your most natural way possible, you have got to go on a picnic. That's right, we're going on a picnic in this session to figure out how the world needs you to lead instead of trying to create a one-size-fits-all approach for leadership and talent development. During this full-on engaging and hilarious keynote, you will learn strategies for improving your communication, teamwork, and overall organizational development. Champion sports teams do it. Successful musical groups do it. Professional experts do it. Global leaders do it. It is your turn to learn the secret. It is time we adopted a new model to focus on your Core Genius, because life's too short to do it any other way. Plus, you can use this keynote to help you choose the best sessions for the rest of your NCSL experience!
Women in Leadership Empowering the World
Nicole Grimes, Educational Consultant; Cybel Betancourt, Inter-American University of Puerto Rico; and Angela Scarfia, Influencer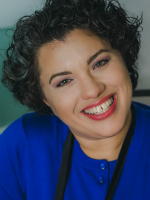 Cybel Betancourt
| | |
| --- | --- |
| Nicole Grimes | Angela Scarfia |
This dynamic panel will host a conversation on how to take advantage of opportunities that might be passing you by. The voices of educators and influencers will create a space for students and all attendees to amplify their presence and brands beyond traditional realms. This talk will prepare you to be energized, educated, and to leave a lasting legacy and influence. Topics include:
How to effectively wear multiple hats and used different skills as a leaders
How to brand yourself beyond traditional ways
How to create a culturally responsive voice that reaches audiences of all ranges