Attend NCSL and Receive a Free NCSL Membership for Your Campus!
Get the support your campus needs to implement leadership strategies year-round! Your NCSL Campus Membership benefits begin following your second NCSL attendance.
NCSL Membership benefits include:
One FREE conference registration for a student advisor at your campus*
Engraved membership wall plaque acknowledging your commitment to student leadership excellence
NCSL updates including student leadership resources and special offers
Anytime access to NCSL leaders to answer your toughest leadership questions
PLUS – A $20 VISA gift card for each attendee to use for personal incidentals, snacks, extra meals, etc. (Receive at conference check in)
*Contact customer support for the link to receive the free registration.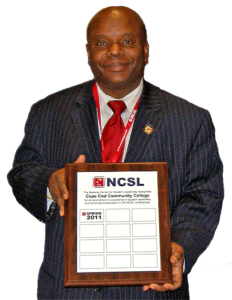 Join the most widely attended student leadership conference in the U.S. since 1978. Continually evolving to meet the needs of today's student leaders—that's NCSL!