Every keynote is research-based educational content delivered in a culturally relevant way. The NCSL speakers and workshop leaders deliver cutting-edge presentations that do more than just motivate students. They give students tangible skills to lead on campus and beyond.
Our speakers move beyond theory into practical application because they've been right where you are. They are business owners, advocates, advisors, teachers, professors, entrepreneurs, poets, and artists. They are first-generation college grads, children of immigrants, and people busting the status quo on a regular basis.
They get you. And they want to relate with you during the conference.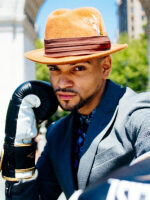 Jonathan Cabrera
At age 27, this Dominican/Ecuadorian Latino from the NY/NJ area has worked in the field of criminal justice, government and nonprofit management for a total of five years. That experience includes working in halfway houses, the NYC Department of Corrections, and programs for community organizations that seek to assist adolescent with schooling and employment. In 2014, Jonathan earned his degree in criminal justice from New Jersey City University and in 2018 earned his master's degree in public administration at New York University. Jonathan is now a professor of Criminal Justice at CUNY. Additionally, he is founder and CEO of his own platform, Abstract Lifestyle, a motivational platform that encourages students to pursue higher education and entrepreneurship through presentation, musical content and blogs. Jonathan is also a hip-hop artist and releases music that addresses social ills while also still being fun and creative.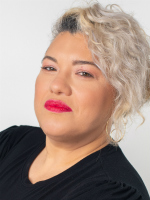 Cybel Betancourt
Educator, speaker, and leader developer Cybel Betancourt is a spicy Latinx from the beautiful island of Puerto Rico. She is the CEO of Buenas Cosas, a platform that focuses on helping people gain the tools they need to conquer what she calls their "personal jungle." Cybel uses everyday situations in a fun and energetic way to empower others to become the best versions of themselves. Her self-reflection exercises, cunning questions, and creativity make people grow exponentially on a personal and professional level. Cybel is the author of the book Yo Valgo 18 Quilates and podcast producer of Los Influencers by Buenas Cosas. Her mission to empower young adults to influence the world and disrupt society's norms.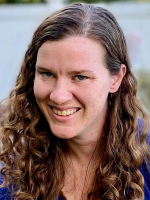 Kelly Bowes
Kelly discovered her passion for Student Affairs while serving as an RA at Emerson College, where she received her BA in Visual and Media Arts. She began her career as a resident director at Centenary University in New Jersey, where she earned a master's in counseling. There, she led her first service trip and fell in love with service-learning. She went on to work in residence life and housing operations at University of Massachusetts Lowell, Wentworth Institute of Technology, and Salem State University, where she continued to lead alternative spring break trips and other service opportunities. Kelly is passionate about youth empowerment, equity and access, and encouraging young people and underrepresented populations to engage in the political and democratic process.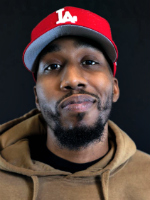 Samuel Brown
Mentor, coach, and speaker, Sam Brown will impact any stage he touches. For over a decade, schools, organizations, universities and people from all over have benefited from the authentic, relatable, inspirational and empowering presentations. Whether the topic is teamwork, finding your leadership style, growing through what you go through, making your best better. Sam's message resonates. Sam's gift of taking what he went through growing up until now allows the audience to understand that no matter what happens to you, there is still an opportunity to become a better version of yourself. Sam earned his BA in Speech Communication from Millersville University. In Sam's words "Sometimes you need to have a breakdown to have a breakthrough.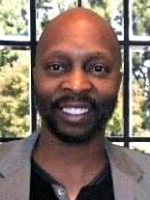 Sylvester Brown
Sylvester Brown is a leadership speaker, author and pastor who delivers high-energy stories and principles that challenge audiences to attract their desires by focusing and paying attention to the way they think and behave. Audiences love his doable plan of action they can apply personally and professionally. Sylvester is passionate about people, leadership, and successful behavior patterns. He is especially inspired to help people take their careers, relationships, and themselves to extraordinary levels.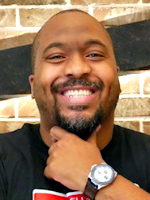 Chris Collins
Chris is a speaker, author, and consultant with a message that is inspiring students across the country. His unique blend of humor, knowledge, and energy provide high impact moments with results that last long after the presentation. Chris has delivered talks to all types of crowds, including two of the largest high school districts in the country, national conferences, Fortune 500 companies, and colleges and universities of every shape, size, and hue. He doesn't always give speeches, but when he does, they're your favorite speeches!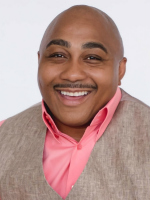 Jermaine Davis
Before receiving the prestigious College Instructor of the Year Award, Dr. Jermaine Davis worked in corporate America for IBM, Keebler cookies, and Frito-Lay in sales and management. Now he's an award-winning professor of communication studies at Century College and organizational leadership at St. Kate's University in Minnesota. Dr. Jermaine has authored 10 books, including Get Up off Your Butt & Do It NOW, Leading with Greatness, and Leading and Working with an Inclusive Lens. Dr. Jermaine specializes in helping colleges and universities develop healthy and inclusive environments so all students and employees can thrive and flourish. He teaches individuals and institutions how to cultivate trust using his "three Cs" approach: communication, cooperation, and collaboration. Dr. Jermaine is an international speaker and leadership and communication coach who engages audiences with a style of speaking and facilitating known as edutainment—a fun combination of education and entertainment. Prestigious organizations such as 3M, Best Buy, the University of Minnesota, Sam's Club, the University of Wisconsin, Wells Fargo, West Point Military Academy, and Yale University regularly seek out Dr. Jermaine's expertise in the areas of leading inclusively, communicating courageously, and overcoming burnout in life, school, and work.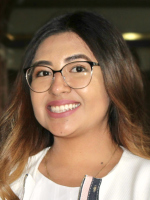 Cassandra Gonzalez
As a first-generation college student, Cassandra found her passion in leadership development during her undergraduate years as it gave her a sense of belonging on campus and a new perspective on resilience and adaptability. This led her to pursue a master's degree in higher education and student affairs from the University of Connecticut which gave her the opportunity to live out her "why" in her professional career. Currently, she supports the success of students by meeting with them on a one-to-one basis, creating leadership programming, and facilitating training for student leaders through her role as the assistant director of leadership education at Lehigh University.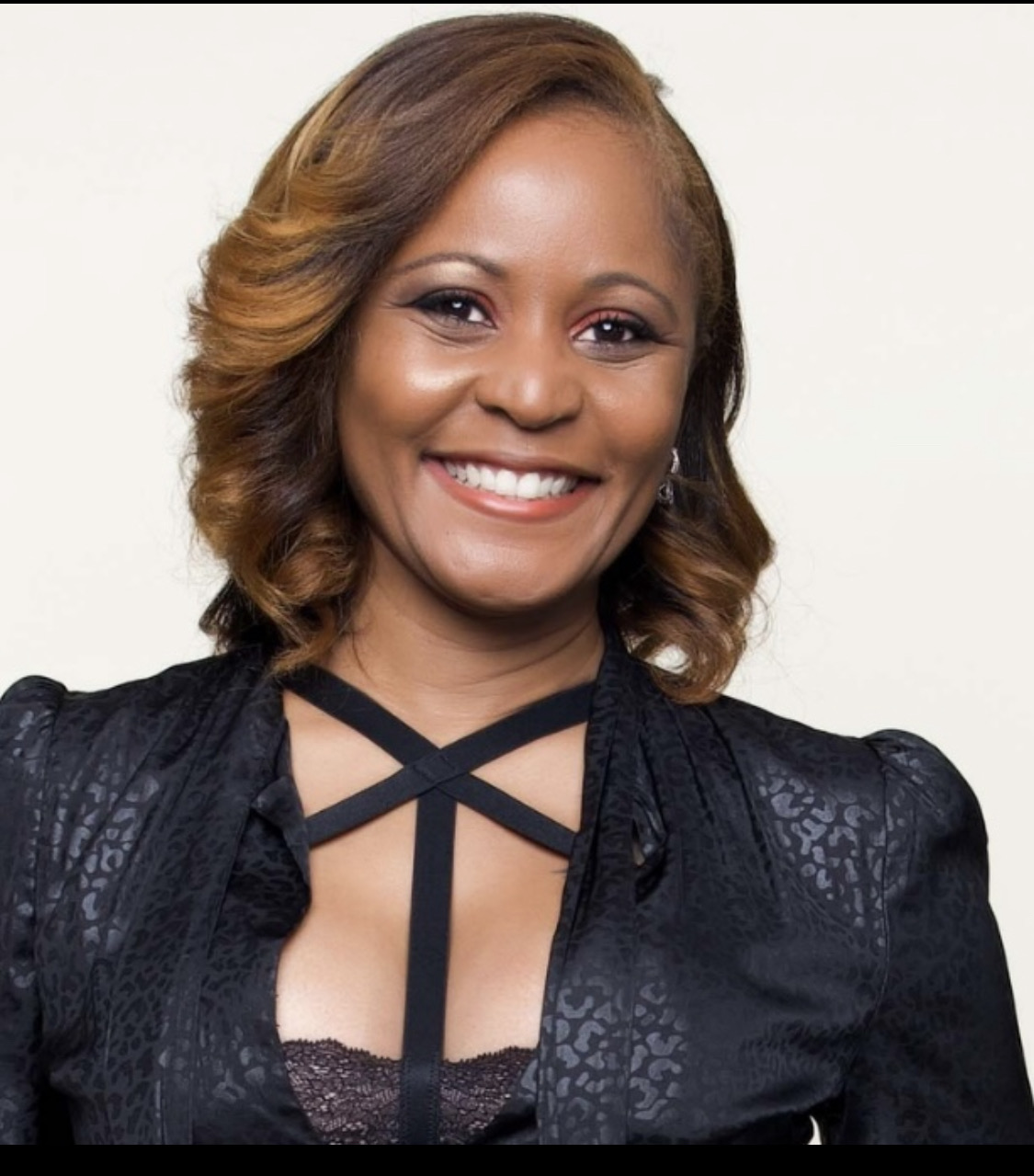 Pamela Gurley
Pamela Gurley is the founder/CEO of Clark and Hill Enterprise. Her 25-year career includes working for the United States Federal Government across the Bureau of Alcohol, Tobacco, Firearms, and Explosives, Department of the Army, Department of Defense, Department of State, and the Merit Systems Protection Board. Gurley's budget and management experience extend both domestically and internationally (i.e., Dubai, United Arab Emirates; Johannesburg, South Africa; Brussels, Belgium; Manila, Philippines; Singapore, Singapore, and London, United Kingdom). A civil servant for the Federal Government for over 14 years, she resigned on November 7, 2020, to become a full-time entrepreneur. She is a retired United States Army Veteran and holds a Bachelor of Arts in psychology, a master's in health service administration, and a doctorate in management with a concentration in organizational development and change.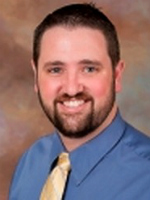 Ben Jeppsen
Ben Jeppsen is a counseling psychologist and associate professor at Augustana University in Sioux Falls, SD. He currently teaches introductory psychology courses and upper-level courses in counseling and clinical psychology. Prior to teaching in academia, Ben has worked as a psychologist and counselor in student counseling centers at three different universities, in private practice, and with active-duty serviceman at Fort Knox Army Base. Ben loves to use pop-culture references to make the science of mental health accessible and is writing a book entitled Applied Psychology of the Batman—aimed at helping emerging adults' transition to adulthood and develop psychological skills for success.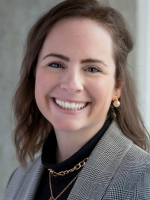 Nicki Joiner
Nicki was born and raised in Michigan but has lived in seven states since graduating college. She's earned two degrees and two certificates in relevant fields and is a graduate of both Central Michigan University and Ball State University. Nicki is best known for being a seasoned facilitator, an award-winning entrepreneur, and a dance instructor! Nicki is the founder and co-lead of the Parallel Agency, where she interacts with 15,000 people annually on topics related to organizational culture, equity and change management. Nicki has worked with companies like NASA, Girls Inc., and more than 50 colleges and universities. She leverages her creativity and storytelling techniques to deliver engaging and relevant workshops to people across North America.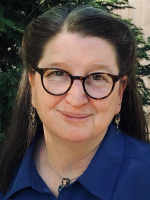 Rebecca Koch
Rebecca holds a bachelor's degree in psychology and a master's degree in positive psychology. She serves as Life University's director of service initiatives, shepherding programs that support optimal personal and professional service and values-based performance. She also connects the campus to and organizes service opportunities in the surrounding community. For over a decade, Rebecca has also served as an experiential learning facilitator for incoming students and provided service and values-based workshops for elite student organizations. For the last five years, Rebecca has both facilitated and trained other facilitators to deliver a compassion-based course.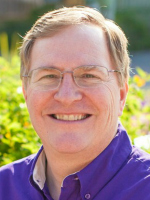 Michael McCleve
Michael McCleve has a passion for helping others become better leaders. He spent more than 25 years showing up in higher education roles to do just that every single day. Now, he coaches people to lead more effectively in ways that will unlock their power, unleash their potential, and amplify their prosperity. He puts into practice both his experience and what he learned while earning his undergraduate degree in philosophy from Brigham Young University and his graduate degree in higher education student personnel administration from Indiana University. His mission is to create opportunities for the fire of purpose and understanding light up in someone's eyes and the passion of leading ignite in their soul.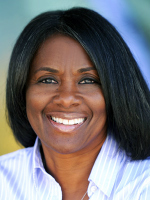 Andrea Mosby
Andrea Mosby's life changed dramatically at the age of sixteen when she discovered she was pregnant. The challenges she faced as a teen mother, the "adult" decisions she was forced to make and the strength she discovered within herself during these times changed her life outlook forever. Andrea began speaking to students, businesses, and community organizations over 30 years ago about her life experiences and how they related to her personal development and success. With the right approach, Andrea believes that challenges become opportunities to build character. Andrea has gone on to receive her bachelor's degree in Business Administration from the University of Denver and a master's degree in Urban and Regional Planning from the University of Colorado.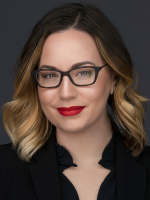 Ashley Owens
Ashley Owens is the first and only Networking Concierge that helps you to create the ideal networking situation for you, perhaps even more importantly, gets you out of the wrong one! As a networking concierge, Ashley works as your strategic partner during networking events and conferences. She trains, coaches, and speaks on becoming an authority at generating revenue by networking with intention.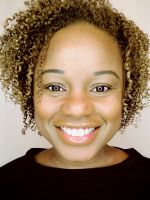 Erin Pompa
Erin Pompa is a motivational speaker and workshop facilitator helping students navigate fear and strengthen resilience. She received her master's degree in dance education from New York University and is an adjunct professor at Berkeley College. Erin uses her journey and 15 years of experience in arts education, performance, and curriculum design to deliver educational and inspirational presentations for students. She has been featured in Dance Magazine, Dance Business Weekly, and won the Toastmasters Area and District 83 Table Topics Competition in 2022. Erin is on a mission to help inspire and empower audiences with the tools to overcome limiting beliefs that are stopping them from excelling in their life.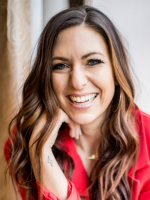 Brittany Richmond
Brittany Richmond is an energetic, charismatic communicator and a mental health expert of 10+ years. In high school and college, Brittany was diagnosed with mental illnesses which led her into the field of counseling and psychology. From there, she has made it her mission to not only end the stigma, but "hug as many young people hurting" as she can with her words and her voice. Brittany is a sought after student influencer and is a popular youth mental health speaker. She has given presentations across the country at conferences, conventions, school assemblies, and other student events.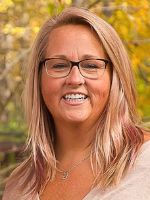 Jodi Schumacher
Jodi Schumacher has been a faculty member at Eastern Michigan University since 1997. She developed an Athletic Training Student Organization in the state of Michigan within the Michigan Athletic Trainers Society, mentored future allied healthcare professionals, and assisted with community service programs. She has presented to students on a variety of topics such as suicide, professional development, and athletic injuries. She has a passion for connecting with students and developing future professionals.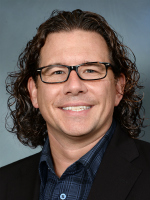 Matthew R. Shupp
Matthew R. Shupp is an associate professor in the Department of Counselor Education at Shippensburg University. Shupp is an author and former student affairs professional where he worked with student leaders in a variety of departments including housing and residence life, new student orientation, and student activities. A first-generation college student, Shupp understands the importance of student engagement as a means of solidifying a professional identity. As such, he creates inclusive and interactive spaces for students to reach their full leadership potential.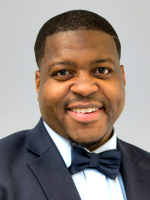 Sharod Tomlinson
Sharod Tomlinson is one of America's emerging personal achievement and performance experts. Whether keynote speaking or facilitating mastermind groups and workshops or coaching clients, audience members report that Sharod's high energy, refreshing and original presentations exceed their expectations. Sharod currently serves as associate dean of student success / engagement at St. John's University, Queens, N.Y. R.I.S.E. Network is a scholar's empowerment network that provides Black and Latinx freshman and sophomore students with skill-based development, support and opportunities to enhance their overall academic career at St. John's University. Sharod has completed his doctoral degree in administration and instructional leadership at St. John's University. He earned his master's degree at New School University majoring in non-profit management and Bachelor of Arts degree in public administration at John Jay College of Criminal Justice in Manhattan.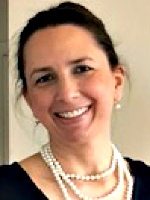 Jennifer Valtos
Jennifer Valtos is a lifelong educator and believes her students (and her children!) are her greatest teachers. She believes that every opportunity given is a chance to learn, grow and develop, not only as a leader but also as a human being. Having spent years living and working with students in university residence halls, Jennifer recognizes the value of listening to others, helping folks find their voices, and the importance of respectful dialogue. In her current role, Jennifer is implementing restorative classroom practices that are designed to meet students where they are, work with what they have, and improve where possible along the way.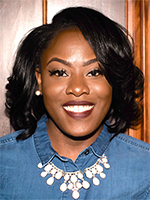 Natilie Williams
Natilie Williams is an author, a nationally recognized speaker, professor, and founder of Nat Will, Speak! With her current book, Innerview: Lessons in Leadership, she empowers college students to lead with a legacy in mind and find their places of impact. As a South Side Chicago native, Natalie received a bachelor's degree from Central Michigan University, master's degree from Illinois State University, and a PhD from the University of Missouri-Columbia. In her college experience, Natalie studied abroad in Singapore, interned on Capitol Hill in DC, and participated in Greek life. Currently, she travels the nation to equip students with the leadership tools to achieve their wildest dreams.
Advisor Experience Presenters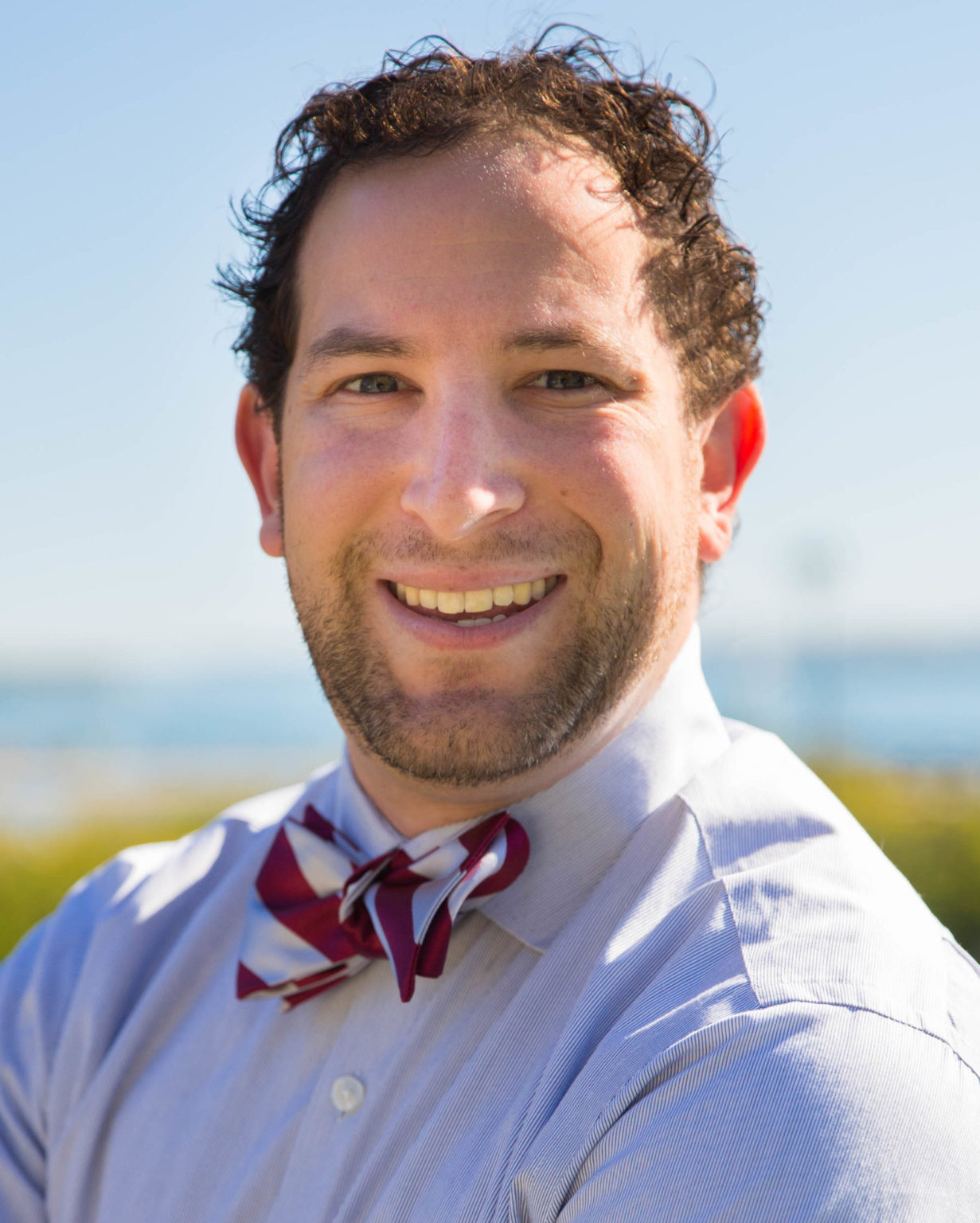 Jonathan Kroll
Jonathan serves as a lecturer in the Professional Leadership Studies program at the University of Rhode Island. He is also the executive director and a lead trainer of the Leadership Trainer Certification Program—an immersive, intentional 60-hour hands-on train-the-trainer experience that infuses leadership theory, leadership practices, and facilitation skills to prepare individuals effectively train others in leadership. Jonathan has facilitated over 250 leadership development workshops and training program. He has earned a PhD in leadership from Fielding Graduate University.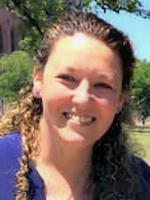 Sarah Edwards
Sarah Edwards, PhD is a student affairs professional with over 15 years of experience focusing on student success, student organization advising, and student involvement. Sarah currently serves as the director of Student Involvement and Leadership Programs at New Mexico State University where she oversees areas including fraternity and sorority life, student media, student government, leadership engagement & traditions, campus and community programs, and student organization training and development. She earned her PhD in higher education at Azusa Pacific University.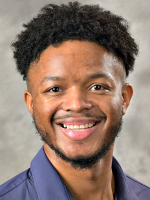 Terrian Garvis
Terrian Garvis is the assistant director for the Triandiflou Institute for Equity, Diversity, Inclusion, and Transformative Practices at SUNY Oswego. He sees his work as being a vital connector. Garvis works with faculty, staff, and students to educate, work together towards, and amplify the diversity, equity, and inclusion efforts to become a space for all. He works with a team to deliver engaging and informative presentations around microaggressions, dialogue, and social identity. Additionally, he works with multiple campus constituents to educate our community about identity and religious-related observations. Garvis is also involved in his fraternity, Iota Phi Theta Fraternity, Inc. and facilitates mindfulness based activities with his team.