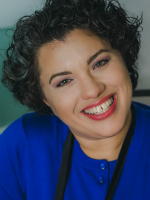 Cybel Betancourt
Cybel Betancourt is an educator, speaker and leadership developer. She also is a spicy Latina who comes from the beautiful island of Puerto Rico. She is the founder of Buenas Cosas, LLC a company formed by college students focused on personal and professional development. After earning a BBA in marketing from the University of Puerto Rico in Rio Piedras, she began working in higher education where she later earned an MBA in human resources from the Inter American University of Puerto Rico, Bayamon Campus. Currently, she is the director of extracurricular activities and professor for the Business Administration Department. Cybel focuses on student development such as leadership, establishing professional paths, effective communication skills, and personal branding. She is also committed on empowering "startup" businesses and has advised more than 40 small- and medium-sized enterprises on the island. Cybel is currently writing her first book focused on personal development.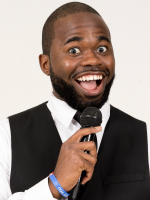 Odell Bizzell
Odell Bizzell is an author, podcast host, entrepreneur, and CEO of Impact Enterprises. As a celebrity keynote speaker Odell has given hundreds of paid presentations at colleges, associations, federally funded programs, and the military. He's a seven-time author and has sold thousands of copies of his books all over the world. He consults with athletes, professionals, and teaches individuals how to make money with the information inside of their heads. He's presented on the same stages as Stephen A. Smith, John Legend, David Letterman, and Oprah Winfrey.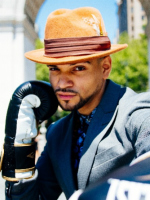 Jonathan Cabrera
At age 27, this Dominican/Ecuadorian Latino from the NY/NJ area has worked in the field of criminal justice, government and nonprofit management for a total of five years. That experience includes working in halfway houses, the NYC Department of Corrections, and programs for community organizations that seek to assist adolescent with schooling and employment. In 2014, Jonathan earned his degree in criminal justice from New Jersey City University and in 2018 earned his master's degree in public administration at New York University. Jonathan is now a professor of Criminal Justice at CUNY. Additionally, he is founder and CEO of his own platform, Abstract Lifestyle, a motivational platform that encourages students to pursue higher education and entrepreneurship through presentation, musical content and blogs. Jonathan is also a hip-hop artist and releases music that addresses social ills while also still being fun and creative.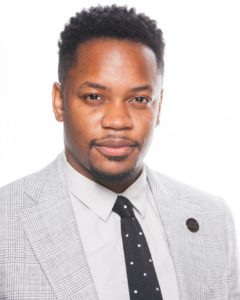 Jeff Dess
Jeff Dess is a student affairs professional, leadership consultant, and public speaker with an expertise in coaching, community engagement, training, marketing strategies, curriculum development, and event curation. Jeff is a seasoned student affairs professional with experience in residence life, judicial affairs, advisement and student life. He currently serves as the director for the Center for Leadership and Engagement at New Jersey City University. Jeff is the co-founder and chief innovation officer at the culturally responsive leadership institute Trill or Not Trill. He has spoken to over 20,000 students and professional staff members about leadership, cultural diversity, career readiness at numerous institutions including Columbia University, Ohio State University, Princeton University, UCLA, University of Kentucky, NYU, Iowa State University, and Florida International University. Jeff holds an MA in English literature and is the author of five books including his latest,
Trill Motivation
. He is a TedX Speaker who has also performed poetry and hip hop on four continents. Jeff has worked with Buzzfeed, Twitter, Madison Square Garden, and Essentia Water. His work has been presented at The Embassy of Haiti along with The U.S. Department of Labor.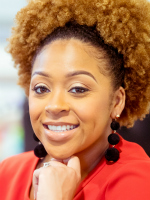 Ebony Dilworth
Ebony Dilworth is a graduate of North Carolina Central University in Durham, NC., an historically black university founded on the principles of truth and service. After graduation, she moved back to New Jersey, where she entered the advertising industry and also completed her MBA at Metropolitan College of New York. With the help and dedication of a few childhood friends, she started the PRINCESS Foundation, a non-profit organization created to empower and support young women in urban communities to develop effective communication, dedication, and other skills to prepare them to be of service to their community. Ebony also is a strategic account lead at Microsoft, where she collaborates with advertisers to execute strategic digital marketing campaigns. Ebony has a passion for innovation and a life purpose to help young people create their own definition of success.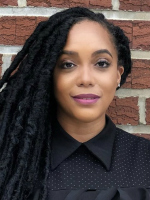 Nicole Grimes
Nicole K. Grimes is an alumna of The Graduate Center, City University of New York (CUNY) where she received a PhD in urban education with a concentration in mathematics, science, and technology. She is an education consultant, professional development workshop leader and speaker. Her current educational activities center around public speaking, STEM initiatives, homeschooling, professional development for teachers in the areas of differentiated instruction, social media integration, using co-teaching, mainstreamed/inclusive education, student leadership, and school leadership. Alongside her work in education, Grimes leads Carib Biz Network LLC:  an educational and collaborative resource platform she founded for small businesses, freelancers and entrepreneurs of Caribbean descent.
Michiko Kealoha
Michiko is an ecstatic educator with an unmatchable energy. A muti-tasking maverick with a passion for the potential in people, poetry, and progress, this Bay Area native can't pass up the opportunity of discovering a new place or a social justice case. First in her family to go to college, Michiko will soon be Dr. Kealoha, completing her doctorate in University of San Francisco's International and Multicultural Education Human Rights program. She has committed 15 years of service to higher education communities in the four-year public, private, and community college system. She currently directs the Center for Student Life and Leadership Development at Cañada College and is also an Instructor in the Education and Human Development Department.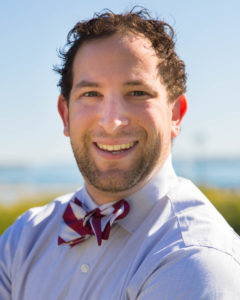 Jonathan Kroll
Jonathan serves as a lecturer in the Professional Leadership Studies program at the University of Rhode Island. He is also the executive director and a lead trainer of the Leadership Trainer Certification Program—an immersive, intentional 60-hour hands-on train-the-trainer experience that infuses leadership theory, leadership practices, and facilitation skills to prepare individuals effectively train others in leadership. Jonathan has facilitated over 250 leadership development workshops and training program. He has earned a PhD in leadership from Fielding Graduate University.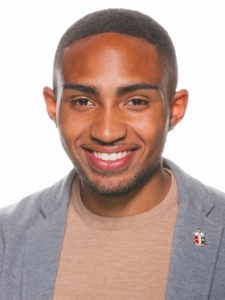 Justin Jones
Justin Jones is the founder and CEO of the online fitness brand, Top Elite Fitness. He is a senior at Penn State University, graduating in December 2020. Top Elite Fitness specializes in online fitness coaching and trains people worldwide to not only get in amazing shape, but also improve their mindsets in the process. Jones started the company with the goal of making everyone aware that health should be approached holistically. It is important to train both the mind and the body. Jones' mission is to shift the world's view of health and fitness.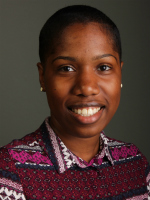 Maurisa Li-A-Ping
Maurisa Li-A-Ping is a writer and educator raised by an Afro-Caribbean Blaxk Womxn in Brooklyn, New York. Her dedication to the intersection of poetry in higher education can be seen through her publications in
Celebrating Twenty Years of Black Girlhood: The Lauryn Hill Reader
,
The National Institute for Transformation and Equity
,
Pan African Spaces: Essays on Black Transnationalism
, and
About Campus
​. Her commitment to her craft as scholarship has allowed her to present and perform at the staple Higher Education Student Affairs Conferences held by the National Association of Student Personnel Administrators, ACPA – College Student Educators International, the National Conference on Race and Ethnicity in American Higher Education, and more. Learn more at
www. MaurisaLiAPing.com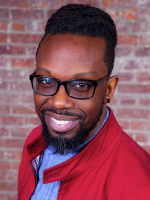 Adrien Odate
Adrien "A.D." Odate is a Bronx-born emcee and personal development coach. For decades, A.D.'s backdrop was the ever-changing hip-hop scene. To this day, his work pays homage to the early emcees who used their voices to spark awareness and change. Notwithstanding the many challenges of life as a black, first-generation, immigrant man, he was afforded the opportunity to witness—and be a part of—the wide spectrum that exists in social class and wealth in New York. From the Bronx to Brown University and from Goldman Sachs to United Way, his life and choices have created a broadened perspective that doesn't quite fit into a simple mold. Over the last 15+ years, A.D. has worked as a fitness professional and personal development coach with a focus on implementation. He guides those under his tutelage to create a career and sustainable livelihood all while not having to give up who they are. A.D. has spoken at the NCSL conference, Columbia University, Brown University, New Jersey City University, Union County College, The Apprentice School, and Equinox.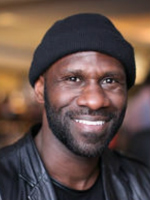 Winston Peters
With an affinitive love for education, the arts, and being deeply rooted in New York City's cultural and business communities, Winston saw a common theme among his creative peers—the need for creative and business solutions. The unique pairing of his cultural perspective and business management skills led Winston to become a founding partner of the NYC-based business consultancy, MyUberLife Consulting Group which provides, solutions, support, and inspiration to creative and culturally aligned companies to help them grow. Currently, as a founding partner of the WÜLF University platform for life lessons and entrepreneurial wisdom, Winston is dedicated to sharing his business and life experiences to educate students, entrepreneurs, and creatives with knowledge beyond the classroom.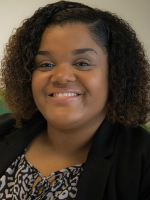 Chantell Rivera
Chantell Rivera is the current assistant director of staff development for housing and residence life at New Jersey City University. Rivera graduated earned a BS in Business Management from New Jersey City University (NJCU) in May 2013 and is currently pursuing her MS in Clinical Mental Health at NJCU. As a first-generation college student, she is passionate about aiding in the success of marginalized students in higher education and advocating for mental health awareness in communities of color. Rivera strives to approach students with empathy, and transparency, and to serve them in ways that foster their intellectual growth, mental health, support their personal development, and challenge them to expand their horizons.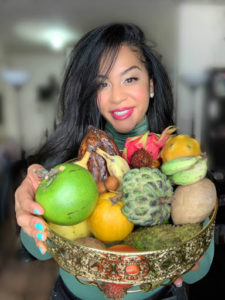 Angela Scarfia
Angela Scarfia is a plant-based health influencer focused on advocating for more awareness and access to healthier diets. In 2012, after years of battling with the negative health impacts of a processed diet, Angela began to transition her diet to be more plant focused. She saw major improvements in her holistic health and made it her mission to create more awareness and access to a healthier, more sustainable way of living for herself and others. Angela's creative approach to making plant-based educational content is demonstrating that influencer marketing can be used to make a positive impact on health and sustainability.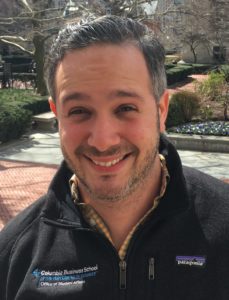 Scott Siegel-Ortiz
Scott Siegel-Ortiz is a well-rounded higher education professional with over eight years of dedication to the development and success of students. His passion for making an impact knows no boundaries and is constantly striving to reach the next level while encouraging his students to do the same. He currently serves as the assistant director of student life and engagement at Columbia University Business School.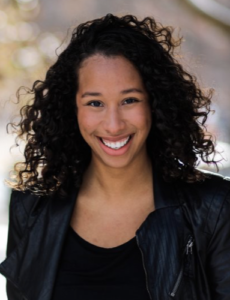 Bailey Synclaire
Bailey Synclaire is a multimedia strategist who works in the broadcast media, documentary, and reality television realms. She is an arts and design professional who graduated from the University of Missouri. She began her career at Bravo, working on reality series including The Real Housewives of Atlanta, The Real Housewives of Potomac, Top Chef, and Watch What Happens Live with Andy Cohen. After her time at Bravo she worked on the social creative team at Comedy Central. She now continues to produce an array of short- to long-form documentary projects.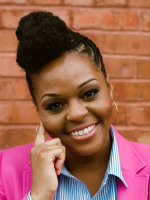 Raven Solomon
Raven Solomon is an entrepreneur, keynote inspirational speaker, and the president and founder of the Center for Next Generation Leadership and Professional Development, a Charlotte-based training and development startup focused on providing soft skill development to the future of the workplace. A proud graduate of North Carolina State University, Raven earned one of the highest academic achievements possible, graduating first of over 8,000 graduating students. After N.C. State, she joined Pepsi Co. and rapidly scaled the ranks. During her time at PepsiCo, Raven led diverse multigenerational teams of hundreds to staggering, sustainable results, but is most proud of the lasting impact left on people, evident after her departure in 2016. Today, Raven is on a mission to use her corporate leadership and business experience—along with her powerful personal story—to remove obstacles for young professionals and inspire communities across the world to overcome and thrive.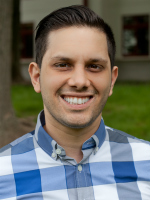 Antonio Talamo
Antonio is a dynamic higher education professional and public speaker with a focus on student leadership and campus culture development. His mission is to help influence and impact students across the globe through his motivational speeches and writings. Being a first-generation college student has fueled his desire to identify and professionally develop underrepresented students on college campuses. He is also the senior strategist and educator for TrillorNotTrill. Antonio presents on topics such as conflict resolution, diversity, branding, leadership and more.
Saundra Thomas
Saundra Thomas, Principal of SPT Consults, is a driven professional with 30+ years in media and nonprofit leadership. She is a community connector whose strength lies in making and building relationships, partnerships and convening disparate groups. SPT Consults focuses on nonprofit strategic planning, media relations, board governance and development. In addition, it offers coaching services to nonprofit Executive Directors, business leaders and individuals. Saundra has 20+ years of nonprofit board experience including: Brooklyn Book Festival, Council for Unity, Dancewave, Global Action Project and Jazz Reach; and is currently a board member of Indigo Arts Alliance, New York Women in Communications, Open House New York, and Prospect Park Alliance. She is also a former advisory board member of Services for the Underserved and the NYC Young Men's Initiative. Suandra holds a BA in journalism from Rutgers University and an MA in Media Studies from the New School.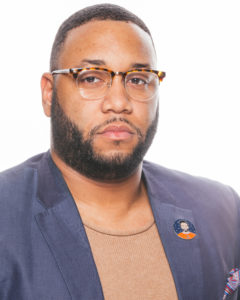 Lenny Williams
Lenny Williams is the co-founder and chief operating officer of the culturally responsive leadership institute, Trill or Not Trill. Through this organization he has spoken to over 20,000 students about leadership, entrepreneurship, cultural diversity, career readiness, and more at institutions including Columbia University, Yale University, NYU, Rutgers, Iowa State, and University of Missouri. Lenny holds an MBA in marketing and as a professor of entrepreneurship, marketing and leadership Lenny has taught at a number of universities in the United States as well as Jilin Huaqiao University in China. His passion for student development and expertise in enrollment management has led him to create a number of initiatives for students in need. His work includes dual-credit articulation agreements for six New Jersey High Schools and consultation for the Roselle Board of Education to increase their N.J. College Readiness score by 32%. His work as a professional helped launched a new school of business at New Jersey City University with a 27% increase in enrollment and raising over $150,000 in revenue through strategic partnerships. Lenny has worked with Buzzfeed, Twitter, the NFL Players Association, the NSLS, NCSL, and has curated leadership conferences nationwide. Lenny has also been featured in Fox5, NBC, Hot97, Black Enterprise. He is the founder of the Lenny A. Williams Scholarship for underrepresented minorities at Union County College.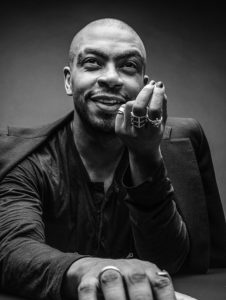 Jey Van Sharp
Jey Van-Sharp is a founding partner of @MyUberLife Consulting Group based in New York city. MUL offers creative, business, and educational services to bad-ass entrepreneurs, crazy creatives, and cutting-edge companies hunting greatness and cultural impact. Jey is concerned with the relation between culture, community, customer, and commerce. As a Venezuela-born man with a polycultural background, Jey loves the nuances of culture and how it shapes the world. Jey is also a founding partner and educator @WÜLF University, educating entrepreneurs, creatives and students with knowledge beyond the classroom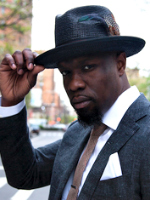 DJ Zeke
A rising star in the entertainment industry, a permanent fixture on the New York City club scene, and the ultimate college musical curator, DJ Zeke is a winner. His name is known throughout the tri-state area and for a decade, DJ Zeke has reigned as a College Club King, reaching a million college students a year. Whether the crowd is yearning for a taste of reggae and hip-hop, salsa and reggaeton, techno and pop hits, or a master mix of it all, DJ Zeke keeps the party going and the energy high.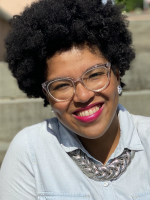 Amber Hurt
Amber Hurt is the director of student engagement and community programs at Notre Dame of Maryland University. She decided on a career in student affairs after becoming a resident assistant, orientation leader and involved in Student Government Association at SUNY College at Old Westbury. She obtained a master's degree from Hofstra University. She has experience working in residence life and student engagement in addition to serving on regional and national boards for the National Association of Student Personnel Administrators (NASPA).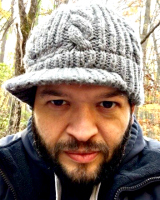 Alex Britez
Alex Britez is a multifaceted learner experience designer who balance skills across design, research, and development. After 15 years as an award-winning interactive designer and developer for companies such as MTV, Nike, and Apple, Britez decided to make a pivot and focus his energy on education. That choice led him towards receiving a master's in Digital Media Design for Learning from New York University, where he currently is a visiting adjunct instructor teaching aspiring educational technology professionals the ins-and-outs of coding education products. Additionally, Britez is the principle design director at Macmillan Learning where he leads a team through UX and research initiatives as they work to create a new wave of education software based on a strong foundation of learning science and design, that not only feels good but helps students to achieve their learning goals efficiently and effectively.