Your 2020 NCSL Virtual Conference registration fee includes:
Several keynotes
30+ student workshops
Access to top leadership presenters
Networking events throughout conference
Leadership Day Party
LED Talks
Leadership Pop-up Shop
Evening activity
Conference App
Advisor workshops
NCSL Membership
Conference certificate
A super-friendly NCSL staff!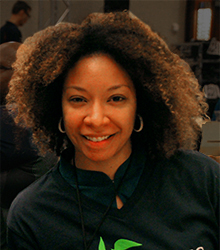 2020 NCSL Virtual Conference
Single Registration
$499
2+ Registrations (each)
$325/ea.
NCSL Leadership Team*
$2990
Team Registrations above 10
$299/ea.
Leadership Master Class Optional Program
$75/ea.
*Team orders received by October 16, 2020 include notebook, pen, and mug for each registrant
To qualify for multiple registration discounts, all registrations from an organization must be submitted together.
If you wish to register now, but don't know which individuals will be attending, write "to be named" in the name field and notify us later of the correct name. Call in advance for on-site registrations. Substitutions and name changes can be made at any time.
Note: When paying by credit card, the charge will appear as "Magna Publications, Inc."
Questions? You can reach Magna Publications customer support Monday through Friday, from 8:00 a.m. to 4:45 p.m. Central at 800-433-0499 (US and Canada only) 608-246-3590 (outside US and Canada)
Printable Registration Form. Download this form to type in registration information.
A registration form is required for each individual attending.
There are 3 ways to return the form:
Cancellation Policy:
Full refunds will be given for cancellations received by October 9, 2020. Cancellations received October 10, 2020 through October 26, 2020 are subject to a $150 service charge per person. Canceling a registration after October 26, 2020 will require payment of the full registration fee. Persons who sign up for the conference but do not attend will be charged the full registration price.
Substitutions and name changes can be made at any time. All cancellations must be received in writing. You can also email your cancellation notice to our customer service department at support@magnapubs.com. Include "Cancellation for 2020 NCSL" in the subject line.