Student workshop blocks are sets of five sessions organized into the following themes. You will have the opportunity to attend nine workshops during the conference.
Talk to 'Em: Effective Communications for Leaders
A recent Harvard Business Review survey stated that 69 percent of managers are not comfortable communicating messages to others in the workforce. Communication is a key component of leadership development and these workshops will help you unlock important skills about communicating your messages and representing yourself accurately. Public speaking, articulation of thought, and communicating in groups are areas that will enhance any club, organization, or future career.
Learning Outcomes and Guiding Principle:
Effective communication
Public speaking
Articulating a message
Influence
Inquiry
Learn how to build impactful relationships and expand your network. Gain knowledge on how to create more meaningful connections, job opportunities, and more.
Learning Outcomes and Guiding Principle:
Networking skills
Influence
Inquiry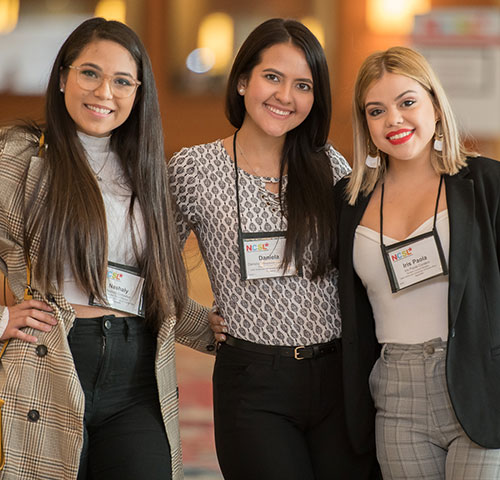 Ready to Work? Preparing for Your First Professional Job
A 2019 Dell Technologies survey stated that only 57 percent of Generation Z college students believe their education prepared them well for future careers. This workshop block will help solve these concerns. Professionals from various fields will provide the tools needed to succeed in a world after graduation using a combination of roundtable, panel conversation, and workshop delivery.
Learning Outcomes and Guiding Principle:
Career readiness
Professional development
Mentorship
Influence
Innovative Leadership for Changing Times
A joint survey by the Academy for Innovative Higher Education Leadership and 2U finds one-third of deans believe the pace of change at their institutions is too slow. When innovation is lacking, leaders must step up and take charge or risk getting left behind. It is essential to recognize gaps, trends, and to disrupt the norm. These sessions will help you take your leadership to an innovative level in order to do the work necessary to understand and excel in the world of tomorrow.
Learning Outcomes and Guiding Principle:
Creative Leadership
Innovation and Ideas 
The customer insight platform, Vision Critical states in a survey that while 47 percent of Millennials care about work-life balance, only 38 percent of Generation Z employees think it's important. Leadership is a life lived every day and it is essential to find balance in thought and practice. Beyond the classroom and the conference, you'll need skills to enhance your personal development, daily interactions, and more. You'll need to find Guiding Principle and success that impact your professional and personal space. Gain skills in financial success, entrepreneurship, time prioritization, life management, and more.
Learning Outcomes and Guiding Principle:
Personal development
Soft skills development
Integrity
Involvement
To be a leader requires you to not only understand concepts of diversity and inclusion but to embrace them. Our world continues to develop more voices and change agents who celebrate leadership from a diverse lens. This workshop block will help you gain a better understanding of valuing difference and respecting collaborative mindsets.
Learning Outcomes and Guiding Principle:
Diversity
Inclusion and Identity
Involvement
Feel Great and Lead Well (repeats)
In the fast-paced world of student leadership we often forget to take out time for ourselves. Student leaders need to learn techniques to successfully pay attention to and nurture their mental and physical health.
Learning Outcomes and Guiding Principle:
Mental Health Awareness
Physical Wellness
Integrity
Inclusion and Identity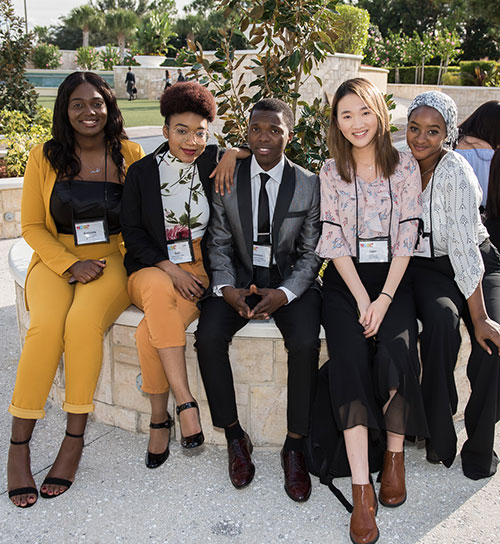 Professional development for student advisors has always been an important part of NCSL, but this year, we have changed the format and content significantly to meet changing requirements and feedback from past years. The Advisor Experience Includes three tracks.
The Evolution of Higher Education
These workshops will address challenges in higher education and will also provide strategies towards student development and also develop higher areas of professional proficiency. Using key principles of NASPA, these workshops are research based and experiential in nature. Topics include: Generation Z training, Navigation of Office Climate and Culture, Equality and Inclusion.
The Strategy Lab
Empowerment starts with you. The Strategy Lab gives advisors an opportunity to lead and participate in conversations about developing specific strategies to take back to campus. The Strategy Lab fosters innovation and sharing of ideas through roundtable discussions with direct prompts. Advisors will get the opportunity to lead the conversations on trending topics and share expertise and experience in topics including strategic planning, student success, innovations within higher education, leadership, and recruitment and retention.
Beyond the EDU
These sessions and discussions introduce topics that go beyond the realm of traditional student affairs and higher educational tenets. Including areas such as, side hustles, financial management, multitasking, effective branding and more.
A Note to Advisors
Thank you for all that you do. That includes helping your student leaders reach their full potential. Make sure to let us know what you like and what can be improved with our NCSL Conference. We're here to support you, so feel free to reach out to us at anytime at support@magnapubs.com.