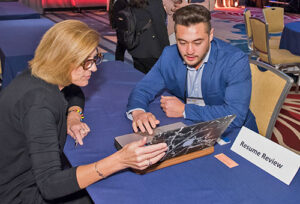 Are you ready to take the next step towards your future career? Join us at the NCSL Career Corner, a special event taking place at this year's Student Leadership Conference. This exciting event has been designed with you in mind, providing invaluable resources and guidance to help you kickstart your professional journey.
Stations Include:
Headshots: First impressions matter, and your professional headshot is often the first thing potential employers see. Visit our Headshot Station to get a high-quality headshot taken that will make your LinkedIn profile and job applications shine.
Resume Reviews: Your resume is your ticket to getting noticed by employers. Bring a printed copy of your resume, and career experts will provide personalized feedback and tips for improvement.
LinkedIn Profile Reviews: In today's digital age, having a strong online presence is crucial. Bring your laptop or mobile device and let our LinkedIn experts review your profile. Receive feedback on your profile picture, headline, summary, and experience to ensure you're making the most of this powerful networking platform.
Mock Interviews: Nervous about upcoming job interviews? Gain confidence by participating in mock interviews conducted by experienced professionals. Receive constructive feedback on your interview skills, responses, and body language.
The NCSL Career Corner is here to support your growth and help you reach your professional goals. Gain confidence in your professional image, resume, and interview skills to stand out in today's competitive job market. Connect with professionals who can offer valuable insights one-on-one feedback. Participating in this event to equip yourself with the tools and knowledge you need to excel.
After a day filled with inspiration from esteemed presenters and invaluable networking opportunities with peers from institutions across the country, it's time to unwind, relax, and let loose! Get ready to bring out your competitive edge and join emcee, Jonathan Cabrera, for the highly anticipated Game Night.
🧠 Pub-Style Trivia: Put on your thinking caps and get ready to test your knowledge in a friendly, pub-style trivia competition. We've crafted a diverse range of trivia questions that cover everything from pop culture and history to science and sports. Form teams or go solo – it's all about having a blast while showcasing your brainpower!
🎲 Board Game Extravaganza: If you prefer a more laid-back yet equally engaging evening, our Board Game Extravaganza awaits you! We've curated a selection of classic and modern board games to cater to all tastes and skill levels. Whether you're a strategic mastermind, a word wizard, or just looking for a fun social activity, we have the perfect game for you.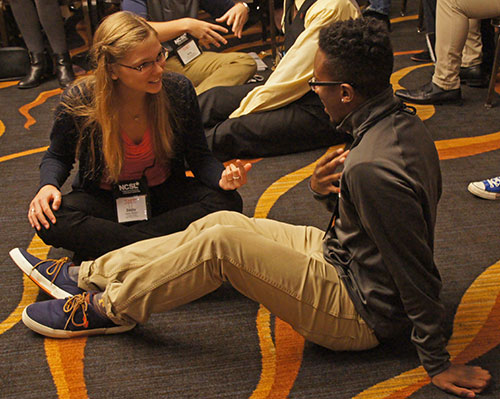 This optional event isn't just about competing; it's also about building lasting connections with fellow conference attendees. Bond over shared interests, form new friendships, and create memories that will stay with you long after the conference concludes.