Creating a Campus Culture of Acceptance for Online Education
Discover easy-to-implement strategies to help you gain support of even the most resistant faculty and capitalize on the boom in online education.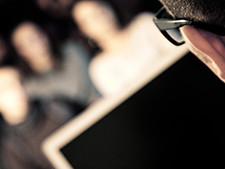 Easy-to-Implement Strategies to Help Gain Faculty Support
Is your institution exploring online education to its full potential?
Do you have the necessary tools, training, and committees in place to ensure your online learning program is as impactful as it can be?
Thousands of studies have found online learning to be equally as effective as learning in a face-to-face classroom environment, yet many misconceptions continue to hold faculty back from embracing this format.
The online classroom brings a range of benefits to students, including increased access and flexibility, greater participation, and more dynamic discussion. Yet, despite what the research says, administrators and faculty continue to question the scheduling demands and technical skills required of teachers, as well as the overall quality of online learning environments for students.
How can you ensure this skepticism does not limit the potential to provide greater access to education for a broader population?
In this seminar, seasoned online program director Brian Udermann shares tools and resources for tackling stubborn resistance and Creating a Campus Culture of Acceptance for Online Education.
Benefits
According to a recent survey by the Babson College Survey Group for the Online Learning Consortium, no more than one-third of chief academic officers report that their faculty accepts the value and legitimacy of online education. This is a frustrating and challenging barrier to overcome, especially for faculty and administrators who understand the value of online programs.
By participating in this online seminar, faculty and administrators will discover specific strategies used to create a culture of acceptance regarding online education on their campuses. Attendees will better understand the following:
How to create an online education committee or advisory board dedicated to encouraging faculty involvement in initiatives and decisions related to online education
How to be more transparent in communicating decision-making processes through developing policies and procedures that keep faculty and administrators informed about key priorities and initiatives related to online education
How to maintain focus on the quality of the learning environment rather than being strictly motivated by growth or revenue generation in efforts to promote a healthy and positive culture related to online courses and degree programs
How to generate a strong professional development program and other ongoing learning opportunities for faculty to ensure they are prepared and confident in their abilities to teach online
Learning Goals
Creating a culture of acceptance for online education on campus takes time, and success often comes in small, incremental steps. The presenter shares tools and resources that have been tested at various educational institutions to create impactful online learning cultures and inspire buy-in from resistant staff.
This program prepares participants to do the following:
Determine the current culture of online education on your campus and gain a stronger understanding of the curriculum's strengths and weaknesses
Develop effective strategies to create a positive culture of acceptance regarding online education that you can bring back to campus and employ right away
Identify potential allies on campus who may be interested in joining units or committees that can be called upon to help improve the overall culture of online education
Here is an opportunity to learn from an experienced and successful administrator who understands the frustrations and challenges associated with facing faculty resistance to online education. You will walk away with newfound strategies and support to help you inspire interest in and acceptance of new online programs.
Topics Covered
Recognizing different forms of faculty resistance
Communicating with transparency to offset skepticism
Encouraging faculty and administrator involvement through designated committees and units on campus
Using realistic, ready-made strategies for building a culture of acceptance
Audience
This seminar is intended for anyone tasked with inspiring interest and acceptance of new online programs. This includes:
Program directors
Department chairs
Deans
Assistant/associate deans
Provosts
Assistant/associate provosts
Faculty members
Purchase
In this highly focused program, you'll discover easy-to-implement strategies to help you gain support of even the most resistant faculty and capitalize on the boom in online education.
Udermann will share the problems he faced at his institution when looking to apply an online curriculum, along with the practical, tested solutions he used to meet these challenges.
This is a unique learning opportunity to address the issue of resistance to online education.
Campus Access License
With the purchase of the optional Campus Access License, registrants are granted a license to download the program contents to a password-protected network, server, or website for additional staff use. You will receive information on downloading the contents of the program within 3-5 business days.
Group Subscription Options
Campus Safety, Compliance, Department and Program Evaluation and Assessment, Digital Library, Equity, Inclusion, and Diversity, Faculty Support, Institutional Assessment, Institutional Culture, Leadership, Leadership, Online Program Evaluation and Assessment, Online Program Strategy, Personal and Professional Development for Academic Leaders, Regulatory Compliance, Risk Management, Strategic Planning, Student Support, Supporting Online Faculty, Title IX Clery and VAWA

Assessment, Grading, and Feedback, Blended and Flipped Learning, Course Delivery and Instruction, Course Design and Preparation, Department and Program Evaluation and Assessment, Digital Library, Faculty, Faculty Support, Institutional Culture, Leadership, Legal Concerns, Monday Morning Mentor, Online Assessment, Grading, and Feedback, Online Course Delivery and Instruction, Online Course Design and Preparation, Online Program Evaluation and Assessment, Online Program Strategy, Personal and Professional Development for Academic Leaders, Specific Student Populations, Student Engagement, Supporting Online Faculty, Teaching Strategies

$

899.00